Top Debris Removal Services by Dear Junk Company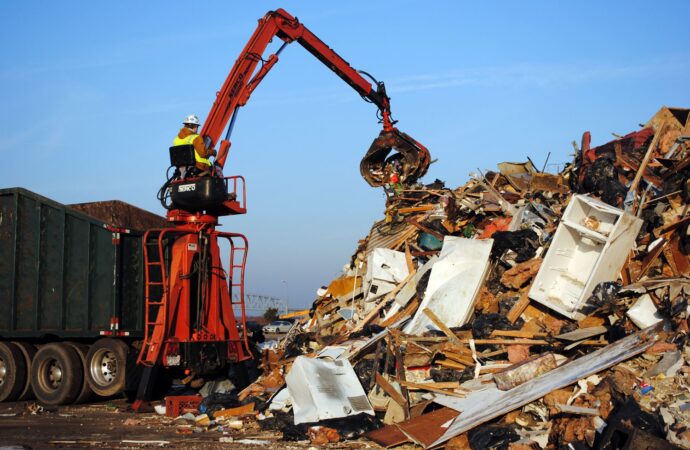 If you're carrying out any Project in your house or property, it's impossible to not generate debris during the process. Debris is such a difficult thing to remove when you finished your project that sometimes, can be harder than the project itself and it will always be annoying and tedious.
Most of the time, people need this service when they are carrying out a remodeling project at home or after an office build-out was done. In general, you may need it as long as there's debris in your area of work, but these are two of the situations that make people stress out.
Removing the debris is a pain already, having to dispose of it… it's another pain added to the equation. You can try to carry out this task by yourself, but it will take you a lot of time and if you don't do it properly, there's going to be a lot of debris left in your house or business.
Therefore, sometimes its better to employ someone that can take care of it for you. A top company always comes in handy when you're dealing with debris since it can remove it in no time and dispose of it without problems. What are you waiting for? If you don't know which company you should employ, consider Dear Junk.
Our company can take care of any debris removal you need, which means we will travel to your property no matter if it is a house, business, building, or any other structure; we are going to arrive at your place and take care of all the debris in there. We won't remove it and leave it in your backyard, we also make sure to dispose of it properly so it doesn't harm the environment and you don't have to see it either.
Instead of spending so much time trying to do it yourself, consider us, and you won't have to worry about anything. Our prices are the best in the market since we keep your budget in mind and we want to offer you our services at an affordable price. Just give us a call and we will there for you. If you have any need and you need us to assist, do not hesitate to reach out to us, and we shall respond with speed to help you out.
Here is a list of our services you can get at Dear Junk:
---
Dear Junk is the top company in Florida that offers the best residential and commercial junk removal services. Here's our additional services:
---