Top Custom Junk Removal Services by Dear Junk Company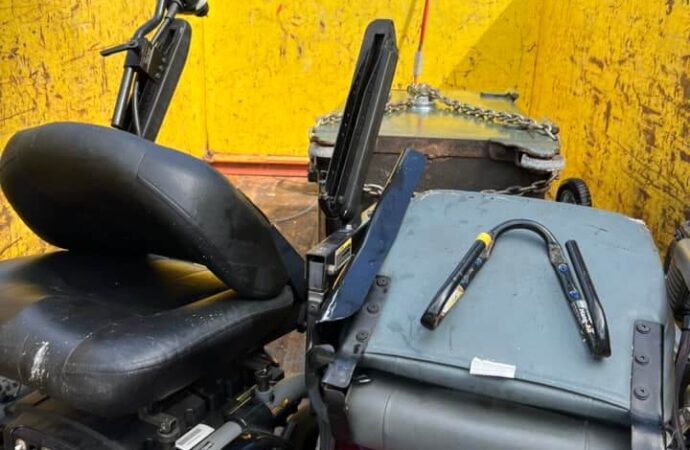 Our team at Dear Junk offers a variety of services, including office remodeling, fire damage cleanup, and junk removal. You can also request over 50 additional services from us that are available throughout Palm Beach and Florida. We offer junk removal services, including custom junk removal. Our focus is on your needs and making sure that all items and junk are properly disposed of. You can choose the service you need or combine multiple services to suit your needs with this one we have here and get everything done at once without having to go over different solutions at different times.
We don't care what you choose, but we do want to remind everyone that the entire company handles the hauling and sorting. This means you won't have to worry about the hard work of getting rid of all your junk, no matter how large or small the amount, as long as it's not hazardous.
We will provide a detailed report that will detail everything we did and the costs. Track and trace information will be provided. We aim to reduce landfill waste so that you can be assured that your junk was properly handled and taken to the best recycling or transition centers in the state.
Trusted junk removal partner for both businesses and communities. We are a trusted junk removal partner for businesses and communities because of our simple process, best-in-class pricing, and commitment to sustainability. No matter what kind of junk there is, we know you'll find our service indispensable.
We'll take care of all your junk removal needs and will also be focusing on ways to improve our customer service. We'll collect, haul away, and clean up all of your junk.
What's The Best Part About Working with Us?
Our prices and offers will most likely allow you to remove the junk without having to spend a lot of money or being let down by local and municipal services. Our prices are, on average, 36% lower than national competitors, regardless of whether you book on-demand or hire our team.
No hidden charges or high-quality pricing are involved. You have the option to request recurring or one-time services or all of our junk elimination options. We will arrange everything so that you can satisfy all your requirements in the custom option you choose.
To keep junk out the landfills, we have partnered with recycling centers and other resale shops. We have our own facilities so we can dispose of any junk we don't need.
We know that every junk removal project is unique. We offer fully customizable reports and plans. All you have to do is tell us what you need or what you prefer.
You can obtain reports about junk, including details about custody and weights. You will receive a detailed inventory after every haul, and you can ask questions about the location of the items. We are happy to answer any questions you may have.
What Is the Cost of a Custom Junk Removal Service?
Because it is difficult to predict how much help you will need in the end or based on the junk you have, this service can have a significant impact on different areas and the overall costs.
All aspects and variations of your situation will be taken into consideration, such as the type of junk you have and the frequency with that you need us to visit your home to remove the trash. You can also ask us if we are available for a one-time service or if there is a particular junk removal task you need.
There are many topics to be discussed. You can reach our team via email or phone or fill out the contact form. We will respond to your request with all details.
We would love to come to your house and assess the amount of junk that we need to get rid of. We'll then discuss the custom service with you and provide you with a plan and overview of how we can help.
Get your free estimate and visit from Dear Junk and have our team deliver top services to your property so you can finally dispose of all the junk in your place and that we help you get the most out of your property once and for all thanks to how we will leave everything waste-free. We will be happy to discuss the final cost with you and help you decide whether or not to hire us for your junk removal needs.
Here is a list of our services you can get at Dear Junk:
---
Dear Junk is the top company in Florida that offers the best residential and commercial junk removal services. Here's our additional services:
---