Top Office Clean Out Services by Dear Junk Company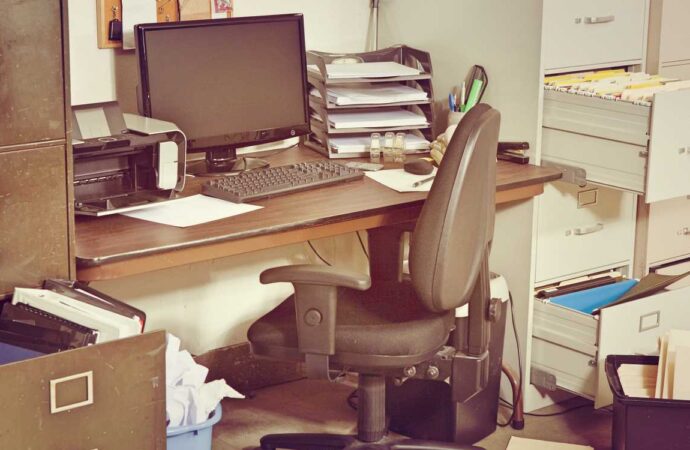 When you're eyeing a major change in your commercial establishment, your hired cleaners might not be able to help you arrive at what you want – hell they might not even be able to clean it the way you want to.
That's where clean-out companies play a crucial role – in making sure that all of the spots in your business space are clean and free from any unwanted bacteria. In the state of Florida, they trust none other than us here in Dear Junk.
We're the top and the best-ranked company in the entire state who provides services to both commercial and residential clients.
Who We Are
We are best known for our complete home and office clean-out services as well as our junk hauling services. We are a company who can collect and clean out a wide array of commercial establishments including, but not limited to:
Warehouses and Factories

Groceries and Convenience Stores

Shopping Malls

Movie Theaters and Cinema Houses

Restaurants and Food Hubs

Commercial Spaces

And Many More!
Currently in our employ are highly qualified, overly committed, and well-mannered junk collectors, professionally licensed cleaners, and servicemen who are always ready to provide optimum quality office clean-out services to all our clients.
We've cleaned up more than 100,000 commercial establishments in and around the state of Florida and we can't be more grateful for that.
The resources, materials, and equipment we utilize are of a high grade and standard, making sure that we don't "miss a spot." Your business is our business too, that's why we'll help you maintain it by keeping it clean and free from junk.
Dear Junk can be your best friend in whatever cleaning or waste disposal or waste management service you need. In just a call away, you can prepare yourself to be amazed by world-class quality services at such a reasonable rate.
Here is a list of our services you can get at Dear Junk:
---
Dear Junk is the top company in Florida that offers the best residential and commercial junk removal services. Here's our additional services:
---