Top Business Clean Outs & Services by Dear Junk Company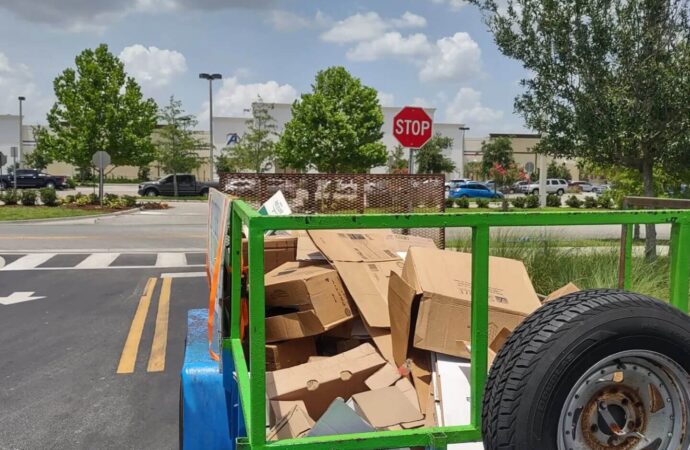 Are you a business owner who has accumulated trash, junk, or other waste, and you now need to get rid of it quickly? Our company, Dear Junk, is here to help you with difficult tasks such as emptying your space and managing the clean out. We can handle the whole business clean out for you and ensure everything is organized, sorted out, and cleaned properly in this entire process. We will help you clean out the space and assist you with all the items and junk you have in place.
We can be hired by both businesses and individuals to remove junk. If you need it, you must remove it, and if you don't know how to or you have a lot of work waiting for you, rest assured we can help with every step.
We have the right tools, trucks, and experts to finish the job efficiently and save you time.
We are the best choice for business cleaning. Our commitment to eco-friendly disposal and a low estimate is unmatched. Find the best junk haulers today to help you get rid of junk from your business.
We will provide you with an estimate that will allow you to fully understand the project's cost and guide you through each step. This will ensure you know exactly what you are getting and how the quotation process works.
How Our Team Can Help You
Our cleaning services can help prepare your business for a lease, get it ready for a new term, or organize and sort everything to make your space ready for you and your employees.
We can also remove furniture and junk left behind by previous owners or tenants. If you need to get rid of any unwanted items, you can count on us. We can quickly clean up your business and speed up your turnaround.
Many responsibilities fall on property managers. Our team can be trusted to serve as an extension of yours. No problem. We'll handle each step.
We just want you to know that Dear Junk is available for removal and any kind of transformation. We can take out entire buildings full of junk, furniture, and other debris. We clean up the mess and ensure that you have enough room for future projects.
Estate Property and Foreclosure Clear Outs
If you are looking to sell your property or just clean it up, we can help. A property clean out may be necessary after a major life event. Our goal is to provide the professional, friendly, and prompt service that you need without any stress.
To help manage distressed properties and foreclosed houses, banks and real estate agents may be contacted. This process is simple and affordable thanks to our upfront pricing, quick service, and simple scheduling.
What Can We Do to Help You with Business Clean Out?
It is possible that you have left behind old furniture and other supplies of your previous tenant in an empty office. We can help you solve the problem faster and let the space go quickly. Or we can take care of junk in your space.
Electronic trash and computers are often part of commercial trash. Recycling a lot can be done with paper and metal. Our junk removal team is more efficient than any other junk removal service. No matter what junk you have, our team will take care of proper disposal and recycling.
Contact us for more information about our services. We are happy to answer any questions you may have about our services and how our business clean out works out in this case:
Sorting all items within your company.

Each section should be well organized.

Transfer junk to recycling centers.

If everything goes well, you will be able to return to your business immediately.
Contact us today to arrange for your service. We'll deliver the best results for you and make sure the final price is within your budget and that you can rest assured about everything.
The point of contacting us first is not only to request the service itself but first get your free estimate for it before you can make the decision of hiring us or not. Keep in mind our quotes are based on the general details and variables and how much work the clean out will take if you have special considerations, and how we need to work around the entire cleaning that must be done in your place.
Contact our team at Dear Junk to get a free and non-obligation estimate today and have all our team offering the service you've been looking for.
Here is a list of our services you can get at Dear Junk:
---
Dear Junk is the top company in Florida that offers the best residential and commercial junk removal services. Here's our additional services:
---