Top Dumpster Rental Waste Management by Dear Junk Company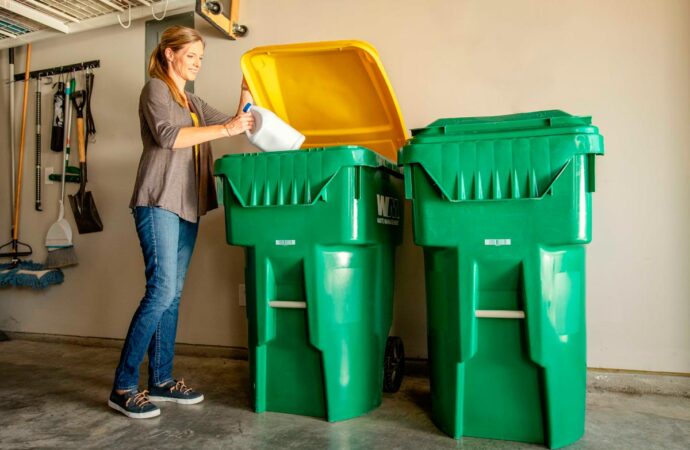 Something that worries most people when they have a lot of garbage, junk, and rubber to get rid of is that how they will actually get rid of all of it. Dumpster Rental Waste Management is such a hard thing to figure out if you have no idea where to put the garbage or waste coming out of your property while carrying out a process that involves having to deal with a lot of it.
If you are cleaning, renovating, building, or remodeling your property, you will need a space where you can just throw all the dirt and deal with it later on. Dumpsters are perfect when it comes to these situations and are quite affordable for most people. You won't have to spend time putting your garbage in boxes or bags, you can just throw them into the dumpster.
However, what happens after it is full or you finish your project? Well, most of the time, people need to employ someone who can go to their property and pick up the dumpster with all the junk and garbage inside to dispose of them. Sometimes, even the garbage truck can get rid of it if it doesn't involve too much garbage and rocks or something similar. However, if you have a dumpster for your project, you probably rented it for a few days, which means you won't have to worry about that.
If you haven't rented it but are thinking about getting one, dumpster rental companies always offer their dumpsters including the pickup fee, which means they will take care of the dumpster when you finish with it or it's completely full.
Therefore, waste management isn't something you need to carry out by yourself or with someone else. The right company should be able to offer this service as well along with the rent of the dumpster. Companies such as Dear Junk, have the best prices and all of them include the pickup.
If you consider our company among the other ones out there, you won't be disappointed. We will take care of everything after you finish using the dumpster. Are you interested? Feel free to contact us now! If you have any need and you need us to assist, do not hesitate to reach out to us, and we shall respond with speed to help you out.
Here is a list of our services you can get at Dear Junk:
---
Dear Junk is the top company in Florida that offers the best residential and commercial junk removal services. Here's our additional services:
---