Top Trash Removal Services by Dear Junk Company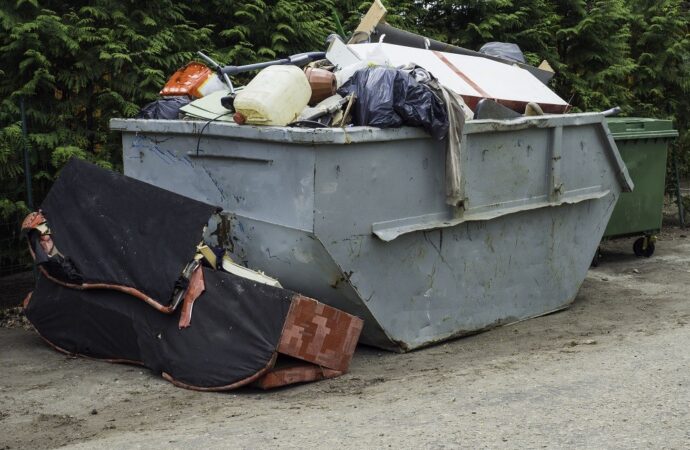 For you, trash should be everything you don't want, need and put in front of your house for the garbage truck or trash removal company to take and disappear it from your sight.
Even if you have furniture and electronics that other people would consider as something useful, if you don't want it or need it there's no point in keeping it and leave it in a corner where it will accumulate dust day by day. Therefore, just throw it away, but make sure that the company that is in charge of removing your trash is actually taking everything you leave for disposal in front of your property.
Many trash removal companies do not collect everything. They just pick up the trash in containers and maybe bags, but forget about big objects like furniture and electronics.
Therefore, employing another trash company that isn't the regular one that passes in front of your house, can be a great idea. A good trash company should be able to remove all your trash without exception and you can employ them to go to your property every few days to pick up your trash and dispose of it properly. You don't have to employ the company to go every day to your property if that's not what you want. Instead, you can ask the company and its professionals to go and remove your trash once or twice a week.
Whatever you choose, just make sure you're receiving for what you're paying. If you're looking for a company that can take care of your trash and remove it periodically or maybe only once since that's what you require or need, consider Dear Junk.
Our company can help you with your trash so you won't have to see it every day. When you leave your house to work, when you arrive from work, a party, a meeting, or whatever you were going to; we will make sure that your trash is never an eyesore for you. We will take all of it, including furniture, electronics, and any kind of trash you may have, except bombs or something similar…
Make sure to contact us and we will take care of your trash for you as many times as you want. If you have any need and you need us to assist, do not hesitate to reach out to us, and we shall respond with speed to help you out.
Here is a list of our services you can get at Dear Junk:
---
Dear Junk is the top company in Florida that offers the best residential and commercial junk removal services. Here's our additional services:
---