Top Hotel Clean Outs & Services by Dear Junk Company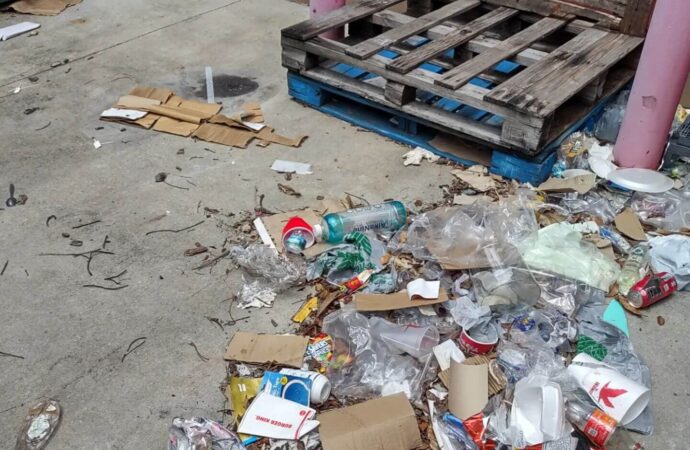 You realize how difficult it can be to clean commercial properties once you start, or maybe when you think about the amount of work it takes to clean out a space and not only remove but organize and sort out items as needed. It is important to find a company that will support you in this effort and get the job done right. We are not talking about regular cleaning, but having your business properly disposed of the junk and one that can handle all the items and trash you need to throw. Most hotel and commercial property owners that contact us, Dear Junk, for hotels clean
outs are doing so because of the following:
They will have to get rid of old junk and other items from hotels.

Others will focus on cleaning the hotel, since they are selling it, and need to have everything organized and sorted out.

You can also contact us to clean and maintain the hotels so they are available for guests who request it. This is quite different than the regular cleaning service that you receive from regular companies whatsoever.
We are available to help you with this process through our company and ensure that you get everything done in no time by having us visit as many times as needed prior deal and schedule. Once the junk is removed, we will help you organize the property and ensure you can move in with the new owner or just have it all cleaned out from the junk.
When we clean up, it is our responsibility to ensure that the proper procedures are followed. It is crucial to take out junk and other items you might not have seen and to bring them to the truck. We'll load them up and handle the disposal. This will ensure that waste is disposed of in the right places.
We also take them to the best disposal centers when they are needed. Recycling is done by us or our business partners as well, so rest assured we are worrying about this part as much as we should.
We can help with all aspects of cleaning. You can rest assured that we will manage the entire process and you will have a spot ready to go in no time.
Which Hotels Can We Serve by Our Company?
All hotels who require our assistance are invited to contact us and we will be happy to assist you. We will be happy to help you with your regular cleaning and any items or junk that you don't understand or don't know what to do with them.
We are committed to the environment and will always do our best to help you find the most environmentally-friendly ways to dispose of your junk. Donate items you don't use or want with us as well.
We take care of everything. We will clean up your hotel and make sure that all details are in order if you trust us. Dear Junk is able to handle everything: sorting, disposing, removing and transport above everything else.
We have worked hard to make sure that every step of property cleanup is done properly. This will allow you to avoid repeating the process or ensure that it goes smoothly.
We can help you and we hope you let us based on our qualified team and great options for hotel clean out.
Please include all information when requesting our services. To give you an estimate, we can also assess your space. This will enable you to decide how much and for what reasons you will spend. We will then adjust everything to suit your needs.
What Is the Cost of This Service?
We are happy to work within your budget. However, you should know that pricing is determined by different elements and variables:
The hotel's size.

How much junk and other items we have to get rid of and clean out.

The deadline that you have set.

What effort goes into this process by our team?

What are the best ways to dispose of all items in your home, including those that can be recycled and those that must be thrown away?
We will then provide an estimate once we have visited your hotel or property and assessed the space to determine what needs to be done during this entire process.
We will be able to meet your requirements and offer a great deal for hotel clean out, so make sure to contact us today for more information about our solutions.
Here is a list of our services you can get at Dear Junk:
---
Dear Junk is the top company in Florida that offers the best residential and commercial junk removal services. Here's our additional services:
---