Top Demolition Services & Removal by Dear Junk Company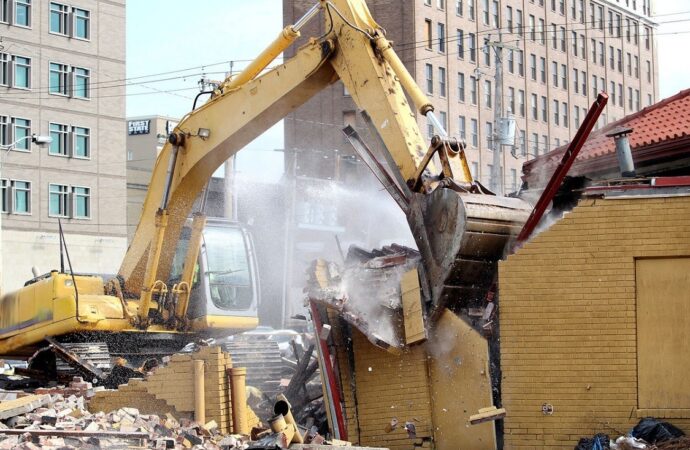 Are you planning to build a new property? Maybe a house or a business? That's awesome! You must be planning many things to be able to start your project as soon as possible.
I'm sure that one of the things that are giving you headaches is thinking about how you will demolish the old property where you will be yours or the construction left behind in your land, of course, if there's something you need to demolish.
This process is really messy, as you know already, and the problem is that it can actually be done wrongly. Therefore, you need to employ a professional or company that offers demolition services.
There isn't one single step when it comes to construction you should overlook or dedicate less time. I know that demolishing sometimes sounds like "take the machinery and start destroying everything on your way". Things need to be done correctly to about more mess and accidents. Therefore, if you need to demolish something, make sure to employ a top company such as Dear Junk.
Don't let our name fool you, we can take care of this task and do it perfectly, you won't have to take care of the cleanup either. Our professional in demolition will arrive at your property, evaluate the construction that needs to be demolished and proceed as soon as the machinery arrives at the place.
We use, you will feel safe, confident, and happy after you see our results. We want to allow you to continue your project as soon as possible, so we won't take too long in this process. In a few words, when you work with us, you can expect the best results, professionals, and prices. Our previous clients can attest that our results are the best and we also allow you to call some of them to ask directly if our service was what they expected or even better.
Why are you waiting for? Contact us today and we will take care of the demolition that needs to take place on your land. If you have any need and you need us to assist, do not hesitate to reach out to us, and we shall respond with speed to help you out.
Here is a list of our services you can get at Dear Junk:
---
Dear Junk is the top company in Florida that offers the best residential and commercial junk removal services. Here's our additional services:
---