Dear Junk's Dumpster For Rental Near Me in Palm Beach County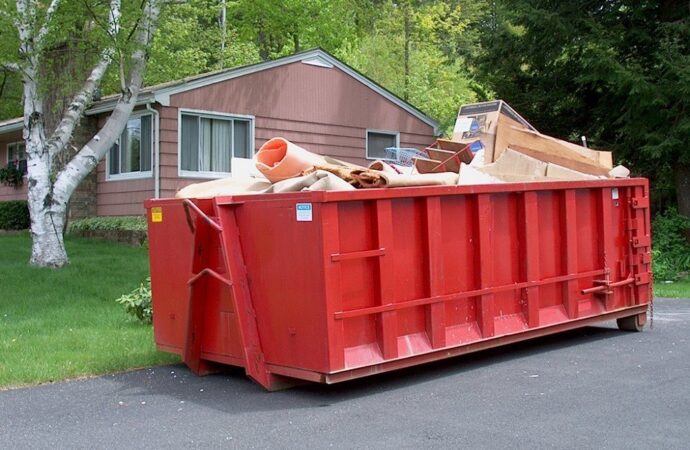 You may be wondering, why would I need a dumpster? Well, there are several reasons why you need a dumpster for rental near me, the first one of them is if you're carrying out a renovation, cleaning, or building project, where you will dispose of many things.
Most people think that, if they are getting rid of the junk of their properties while cleaning or the rubble while building or renovating them, they only have to put the rubber in a few boxes or containers in front of their houses.
That's completely wrong. If you are about to carry out a project that involves a lot of rubber and junk, you need a dumpster where you can throw both things without leaving them in the middle of the street or occupying your front yard.
Many people decide not to rent a dumpster because they think it is too big for the amount of junk and rubber they will throw away. However, dumpsters don't come in just one size, which most of the time people relate to one of the biggest ones that you usually see on movies or TV series.
The truth is different. First, you should be able to rent the dumpster that fits the amount of junk or rubber you will get rid of. There are smaller dumpsters that are perfect in case you're planning to just clean your garage or maybe one section of your house. Just make sure to find a company near you that can rent a dumpster that goes according to what you need. Why a company near you? Well, you will be able to save some money since the company won't have to travel a long distance to deliver the dumpster to your property.
Believe it or not, this saves a lot of money because companies usually charge for the time they spend taking the dumpster to your house or business. Besides, renting from a near company such as Dear Junk means you will be able to go there whenever you want in case there's anything you need. If you have any need and you need us to assist, do not hesitate to reach out to us, and we shall respond with speed to help you out.
Here is a list of our services you can get at Dear Junk:
---
Dear Junk is the top company in Florida that offers the best residential and commercial junk removal services. Here's our additional services:
---