Top Industrial Cleanouts & Services by Dear Junk Company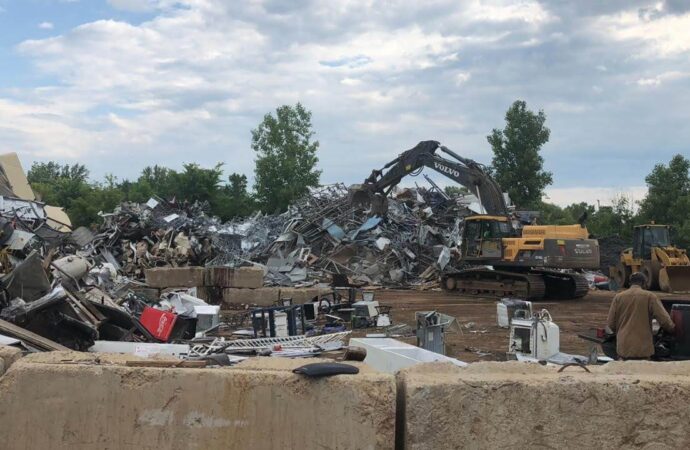 Cleaning a house is tedious, boring, annoying, and many other things. Therefore, can you imagine when it is an industry? End of the world. If I tell you that cleaning an industry takes TOO much work and time, will you believe me? Of course, you will, you can even imagine how hard it must be, and if you have one, you're probably having headaches planning or thinking how you will clean it.
Industrial cleanout is something that needs to be done carefully and properly. If I had to say something, it would be that this task is actually dangerous when you aren't careful enough.
The cleaning industry isn't like cleaning a house. Sure, you can have accidents while cleaning a house, but in an industry, the risks are 50% higher than in a house, if not more.
Now, I don't want to scare you, I just want you to understand that this isn't something you can do by yourself and if you decide to do it, you will put yourself at risk. Therefore, always, literally, always, consider employing a company that can do this job for you.
It is the best option and you won't only keep yourself away from the danger, but also rest assured that your industry will be cleaned properly. I know I've talked about industries all this time, but cleaning similar places are also included here. Now that you know all this, you need to start searching for a company that can guarantee you the best results and won't charge you an eye for offering this service.
A company that can be the solution to your needs is Dear Junk. Our company has carried out this task many times and we know how to do it properly, so you can rest assured when you entrust us this job.
If you want us to carry out our industrial cleanout services and leave your industry as clean as a new one, make sure to contact us and request an appointment, we will visit the place and give you the total cost. If you have any need and you need us to assist, do not hesitate to reach out to us, and we shall respond with speed to help you out.
Here is a list of our services you can get at Dear Junk:
---
Dear Junk is the top company in Florida that offers the best residential and commercial junk removal services. Here's our additional services:
---