Top BBQ Grill Junk Removal Services by Dear Junk Company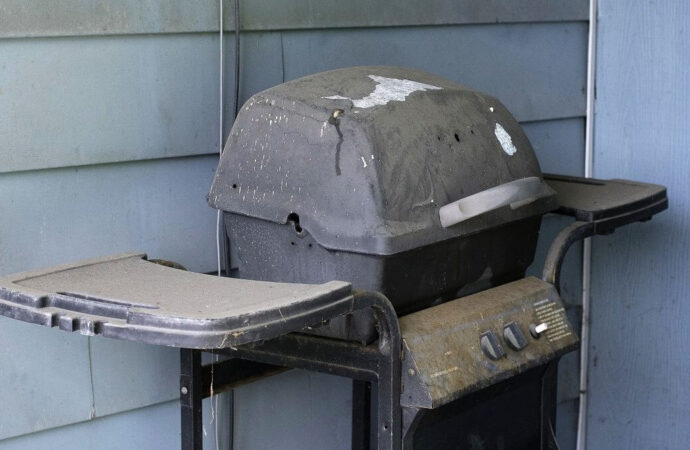 Grilling food is always fun, no matter how you prepare it or if someone else does it for you; we all know it is a good family experience and enjoy the day with some friends and good food. Both homeowners and business owners that have outdoor space are interested in upgrading their grills and trying new cooking techniques at some point. However, like all things, grills eventually become worn out and require replacement. The question is: How can you get rid of an old barbecue grill? Or do you need to buy a new one when this happens, no matter what? At Dear Junk, we can do your BBQ grill junk removal process so you have space for your new one. It's not difficult to remove a barbecue grill, but it can indeed be tricky if you just hurry the whole thing.
It is important to take into account all appliances and other items. Although you might think that the grill can be placed next to the trash container and left there while the team arrives or municipal service comes by, it may not be possible if they are using the regular trucks and equipment they are given. The items may not be taken by the team to properly dispose of or recycle them because of the limited space in their trucks. Or, the equipment would cause damage to the entire item when it could probably, be donated.
This is where we play a crucial role. Once we arrive at your house, we will grab the BBQ grill and then concentrate on the gas grill disposal to make sure there are no leftovers. We don't want to cause you any inconvenience or hassle later.
We offer a complete service. We will visit your home to remove the entire grill or your commercial property, depending on what applies. We will fix any gas connections and recycle or dispose of anything that is not required. We will do all the heavy lifting so that you don't need to worry about how to move heavy items based on the size and shape of your BBQ grill.
Can Old Grills Be Dismantled?
We want to affirm your opinion with this since, yes, they can be dismantled, but would you like us to handle even this? Many services won't remove the grill from your property as part of their garbage removal. The grill will collect dust in the corner for most owners as a result because although they may know how to dismantle it, they won't do it because disposal is not available. Although some owners attempt to find a safe place to put the grill, this is not always feasible, and if you are one that doesn't know how to remove it, we will do it for you.
There are many factors to take into consideration. Dear Junk is here to help you and what we want to say with all this is: if you need us to, we will handle the dismantling.
Our team will safely dispose of your grill, and we will take the grill to the proper place, or we'll recycle it. All grills are made from metals and can be reused if they are properly removed.
We are committed to finding eco-friendly solutions. We won't dump your BBQ grill or any other junk in a landfill. If we can find the right facility and center for it or donate it, it will be there.
We Cannot Handle the Propane Tank Whatsoever.
Because this is a more dangerous item, we are unable to disconnect and connect the propane tank from the grill or deal with the disposal, at least since this needs to be taken to a specific place.
While we can help you understand the connections and make them work, we are unable to dispose of gas tasks. You will need to either have licensed professionals handle this hazardous item or take it to the appropriate facility.
We can help you locate recycling centers or transfer stations that will accept your propane tanks. Because propane tanks are difficult to transport, these facilities should be able to pick them up. We can either recommend a location near you so you can pick it up and dispose of it properly, or we can rely on the company to do it for you.
Contact us for more information and to arrange removal and support. We will make sure that you get rid of your old grill.
Here is a list of our services you can get at Dear Junk:
---
Dear Junk is the top company in Florida that offers the best residential and commercial junk removal services. Here's our additional services:
---