Top Storm Recovery Removal Services by Dear Junk Company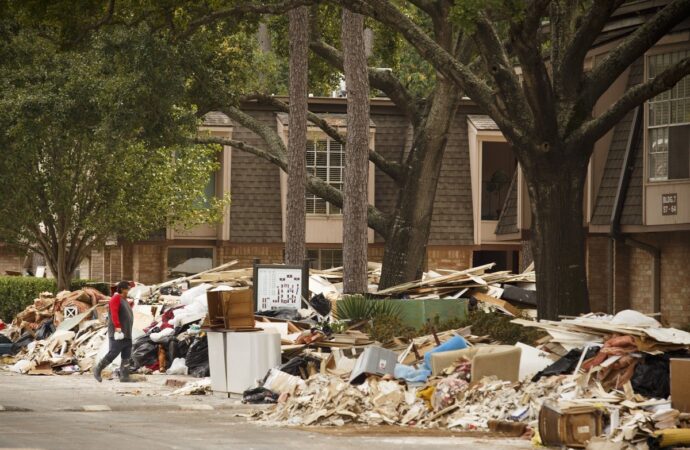 When a storm hits your estate and therefore, your house, there are many things to take care of, starting with removing all the junk, debris, and garbage that is generated. Let's not forget about the rubbish if it caused a few parts of our houses to fall.
Every time this happens, just thinking about all the cleaning and removal process is a pain, no one wants to undergo this task and we all wish it wasn't necessary. However, we need to face reality and start to clean everything the storm brought to our house.
The problem with storm recovery removal is that it is a difficult task. Just imagine having to recover our belongings or what is left from them and having to remove the rest of the trash. It is going to be exhausting and we can't finish it in one or two days by ourselves.
Therefore, if you are dealing with this, make sure to employ a company that can help you to recover and remove everything in your house or business. Several companies in our region offer this service because they know how necessary and important it is since a storm can hit us anytime.
I know, sometimes we don't want to spend money on this kind of services, but it is completely necessary and if you don't want to spend time, effort and even more money, make sure to employ a top company such as Dear Junk that can take care of this job for you.
This service isn't too expensive and since it is an emergency most of the time, our company is always available to go to your property and start recovering and removing things. Once we finish, you will see a bright new house or business without all the junk, trash, and garbage.
Every time a storm hits your area and you require this service, make sure to contact us and we will take care of everything. You're welcome to visit our website and request a free appointment. If you have any need and you need us to assist, do not hesitate to reach out to us, and we shall respond with speed to help you out.
Here is a list of our services you can get at Dear Junk:
---
Dear Junk is the top company in Florida that offers the best residential and commercial junk removal services. Here's our additional services:
---