Top Dumpster Rental Container (20 Yards) by Dear Junk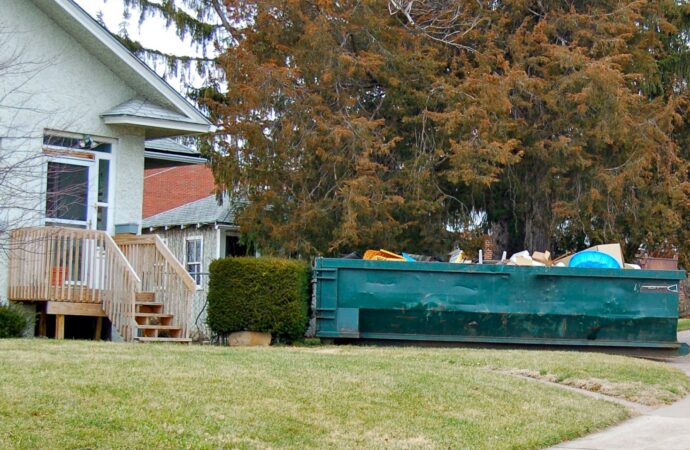 Well, something is for sure, we all have a lot of garbage and junk in our properties and we all want to get rid of them as well. Sometimes, we don't even notice we have so many things to store or throw away until we start cleaning everything and putting them in just one place.
When I cleaned my house 2 years ago, I thought I didn't have many things to get rid of nor to store if I'm honest, but surprisingly, I had more things to throw away than one that I actually was going to keep. Definitely, we don't know how much junk we have in our house especially, until we decide to clean them or there's a project we want to carry out that involves getting all the things out of it.
If you are about to go through something similar, make sure to rent a dumpster to put inside all the garbage, junk, or rubber you will have to store or get rid of later on. It may sound excessive, but as I said before, you won't notice there are so many things until you are actually saving them or something else that involves having to go through them one by one.
Now, when it comes to renting a dumpster, you need to determine which one will you need. Dumpsters come in different sizes, a medium one is the dumpster rental 20-yard that helps a lot in small constructions or remodeling. If you want to make sure it is actually, what you need, you only need to know its dimensions.  A 20-yard dumpster is 22 feet long, 7.5 feet wide, and 4.5 feet high, at least most of the time. Some dumpsters of the same size have different dimensions in some cases, but the difference is just a minimum, you won't even notice there's one.
If what you need is this dumpster, make sure to contact a company that can rent you one and the price includes pickup, delivery, and all taxes. Do you have more or less garbage/junk? You can always rent a bigger or smaller one if necessary. If you have any need and you need us to assist, do not hesitate to reach out to us, and we shall respond with speed to help you out.
Here is a list of our services you can get at Dear Junk:
---
Dear Junk is the top company in Florida that offers the best residential and commercial junk removal services. Here's our additional services:
---