Expert Junk Removal, Trash, & Waste Services in Delray Beach, FL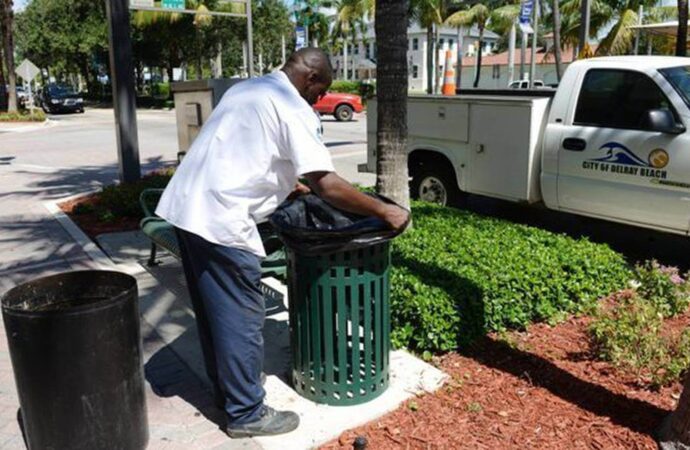 Because they specialize in specific items or waste, it can be hard to find the right people for your junk removal needs and projects in Delray Beach. Most companies will only pick up your junk, and we're talking about the regular ones in terms of food waste and extra items. They won't do heavy lifting or provide additional services for specific items, making it difficult to make a decision for you and how you can get some help from all this. We care about your junk and what you do with it. If you have a commercial property, we can help you, and if it is all about residential waste, rest assured we will be there since our company, Dear Junk, supports you with everything.
We can pick up any kind of junk, even junk that you don't want to see or junk that your local service isn't able to take, and this includes any type of electronics and items that are commonly out of the question for most municipal services.
We will do all the heavy lifting, so you don't need to rent a container or load it yourself. This option can be used depending on what you need and how long it takes to get rid of your waste, but if you aren't trying to have some special service, we can help with all your regular trash.
We will visit your business or home to assess the junk and determine how much space is required for our trucks. Then we will give you an estimate that takes into account all variables and considerations.
We offer both recurring and one-time services. What does this all mean? We can help you if you have junk removal needs that are not being met by your local service. We can also take care of any other junk or items that you may want to remove this time alone, yet you won't need our services for later.
We can accept all types of waste except hazardous ones. Other items and hazardous waste cannot be accepted as they must be handled by licensed professionals who have the appropriate equipment.
We are unable to deal with gas tanks. Instead, we can help you with junk removal or the BBQ grill. We can help you disassemble them and point you in the right direction. We can take it apart professionally and will also take care of any features and appliances that are still in use.
Appliances, electronics, junk, and equipment can all be handled by us. Some clients might not be able to or willing to let us visit their property in order to inspect the junk. If you are unable to open your doors immediately, please send us photos and a rough estimate of how much junk you need us to remove.
We can arrange same-day pickups based on the availability and what you need, but if you are looking for more customized options, we will work around it.
Contact us for all the support and to meet your needs.
Here is a list of our services you can get at Dear Junk:
---
Dear Junk is the top company in Florida that offers the best residential and commercial junk removal services. Here's our additional services:
---