Top Deck & Patio Demolition Removal Services by Dear Junk Company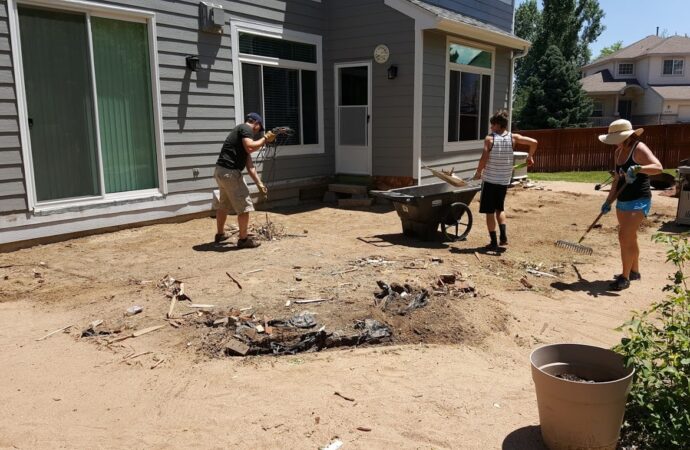 Why would you need to demolish a deck? Well, it doesn't really matter, the important thing is that you need and have to do it for whatever reason you may have. One thing you need to remember when you have this need is that you can't demolish or remove a deck by yourself. It takes a lot of work and the right equipment to do it right, and of course, let's not forget about the knowledge to avoid screwing up the process.
That being said, no, there's no way you can carry out this task unless you are a professional. If you've seen people doing it before, that doesn't mean you will be able to do it either.
Therefore, your best option is to employ a company that can take care of this task for you. Yes, you will have to spend some money, but it is better than trying to do it yourself, fail in the process, and having to employ the company anyways, and probably spending more money since they will have to fix your mess.
The cost for deck and patio demolition removal always varies, it's impossible to give even an estimate when someone asks for it since many factors are involved.
Deck size.

The municipal authorities must allow you to demolish your deck and this can cost a lot of money if it is troublesome due to the location of your deck.

Companies quote deck demolitions per square foot.

Removal of junk and debris.
As you can see, it isn't about grabbing a machine and start demolishing everything in front of you. You need to follow several steps and keep all this in mind, which makes this service quite expensive if your deck is big and large and the location isn't the best one and will bring many problems when carrying out this process.
When you're employing a company, make sure it can take care of everything properly and doesn't charge you a huge amount of money for the job. It is expensive, but it doesn't require that you sell a kidney to be able to pay for it. If you have any need and you need us to assist, do not hesitate to reach out to us, and we shall respond with speed to help you out.
Here is a list of our services you can get at Dear Junk:
---
Dear Junk is the top company in Florida that offers the best residential and commercial junk removal services. Here's our additional services:
---