Top Television Junk Removal Services by Dear Junk Company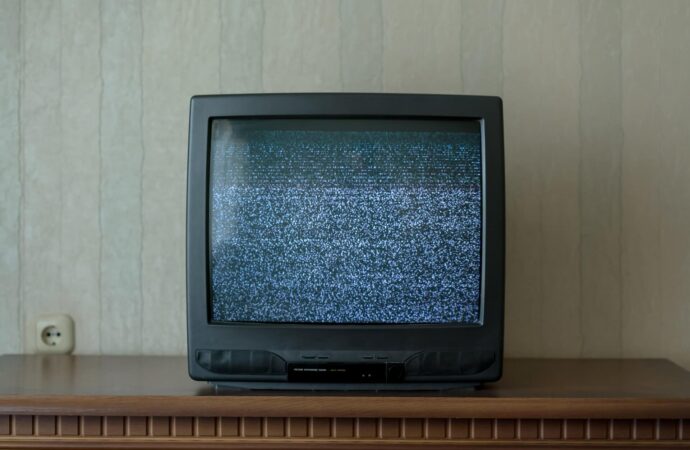 You may have an older TV in your living room that isn't working properly, or maybe you have been trying to change the one you have had for a long time but don't know what to do with your current one. It doesn't make sense for the TV to take up too much space in your home if you're not going to use it. But how do you get rid of it? Our team and all members at Dear Junk will provide television junk removal services to help you save time and money. We will also give you the space that you need to install your new TV in your home or business or finally get rid of that old option in your property.
If you are curious about how we help you with this entire process, allow us to provide you with some insights:
We can move the TV by lifting it up and taking it to our truck.

You can think about where the TV will go, or you can leave it with us so that we can take it to one of our recycling or transition centers.

Your local service may also offer additional support, but not for this. You may find them unable to assist you because they are unable to pick up junk. We will take care of the whole process and ensure that everything is properly disposed of.

If you can understand the reasons why it is important to dispose of it properly, and not just the hauling areas that most people choose to use, you can save time by searching for the best recycling facilities with us and having us deal with the entire space.
We'll handle all aspects of the removal and disposal so you don't have to think about it and can find a solution quickly or rather just think about what new TV you will get or how you will use the space from now on.
We are not suggesting that you leave your TV outside and wait for someone to take it home. This may not be the best method of disposing of the item, and we're sure you're probably worried about just having to deal with the whole stuff.
Because of the equipment and type of televisions you have, local service providers are not often able to pick them up. It can cause it to be destroyed, even though it could still be used.
It is impossible to know who may pick up your TV or if it is in good shape. This could lead to issues or the item being left behind, so you want to avoid this.
The item should be as useful and usable as possible. We will do everything we can to make sure it is. If it's possible, then we'll even donate it.
We're Different, and That's Why We Are the Best Company
All junk and other items should be taken to the right place. This isn't like other businesses in the vicinity, and you can bet we will do everything we can to handle all the problems and issues related to your removal. We will take the TV to a recycling center where it can be either recycled or repaired.
We want to make sure that the items aren't thrown away without any thought. This is what most people do.
We will come to you and take the TV out of your house and load it on the truck. You don't need to lift the TV or move it, ad if you have several in your residential or commercial property, we will make sure to help you.
Dear Junk is available to help you with all your TV removal needs. If you have multiple TVs to be removed due to renovations or simply have too many TVs to handle, we can help.
For more information, to schedule a visit at your house, or to send us photos of the televisions you need us to service, please contact us. We will deliver the promised service, so you don't need to worry about that. We will usually send the correct truck and equipment, and we ensure that there is enough help for the removal.
There are two options for TV junk removal. You can book us to come to pick up your TV on a specific day. You can also request same-day service so our team can reach you commercially or residentially to take out the eyesore.
Here is a list of our services you can get at Dear Junk:
---
Dear Junk is the top company in Florida that offers the best residential and commercial junk removal services. Here's our additional services:
---