Top Commercial Clean Outs & Services by Dear Junk Company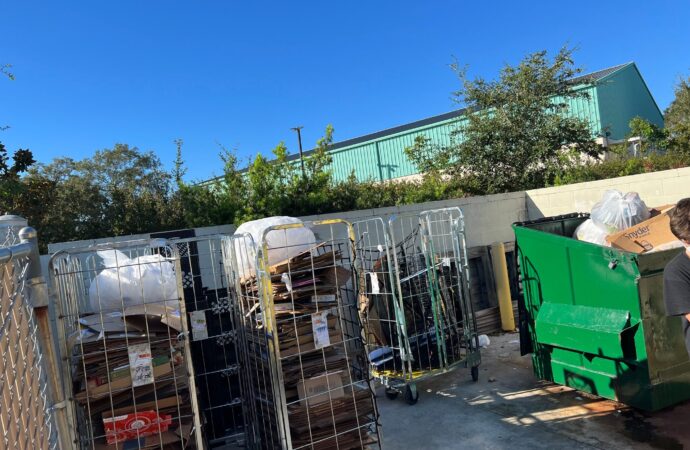 Are you a commercial property owner that is trying to get an entire space free of junk? Perhaps you have just purchased one and need to get rid of all the rubbish left behind by previous owners. The space might be needed to be cleared out for personal projects or even sold, depending on how you are involved with this commercial space. Regardless of what it is and whether you need cleaning, we just want you to know that our team at Dear Junk is here to help with all of your trash removal needs and offer our commercial clean outs service, which will ensure that every corner of your business is spotless.
Learn more about how our team can help you not only with trash removal but also sorting your items and organizing them, so you don't have the burden of doing it all yourself.
You can count on us to take care of all your needs when you contact us and work around the following:
Sorting through the junk and other items.

Assist with lifting and moving items and junk to the dumpster/loading truck.

We can help you whenever you need it.

Find the best places for junk to be disposed of and then recycle it. We will also take care of your donation, depending on its condition.

Everything will be cleaned. We will be careful with the items and junk in the commercial property and ensure every corner is cleaned once we are done.
No matter how big or small your commercial property is, we are available to assist you in this task. You'll also have to clear out the space in order to eliminate all junk and other items. We don't want to see you struggling to manage such a large project when we are here, even when it is a small space.
After all, cleaning out means you will need to move all furniture, including desks and tables. This is a tedious and time-consuming task that you need to be able complete quickly and efficiently.
The team will come to your commercial property and remove all junk and other items. We will need to be aware of any special requirements or exceptions. Make sure you make a note and let our team know when they arrive at your location if you have any special requests or considerations.
Also, offering this service, or more like delivering it, doesn't mean we have to throw everything away. We can help you move items to another truck if you don't wish to give them up and just organize and sort everything as we go.
How Do You Get Access to The Top Company in The State?
If you are interested in commercial clean outs & junk removal by our team, please contact us via phone, email, or by just filling out our contact form.
We will respond to your inquiry using any method that you choose. We want you to know that booking with us is more efficient than asking for same-day solutions. While we will do our best to fulfill your needs and requests, booking with us is more efficient since:
We recommend that you contact us early to see the whole area and any commercial areas. We will give you an estimate at the conclusion of this visit, which is free and not required and will give you a good idea of how much you need to pay for the clean out.

We are interested in the truck and the people who will be working with you on this project. We would appreciate your permission to inspect the space and determine the work required to clean it and see whom we can assign, so you feel safe with our professionals.

It is better to be flexible than to book us one hour before our arrival since this opens the option to help you with larger projects.

The service will be cheaper because we don't need to provide an "emergency" service. Instead, we can offer our regular solutions and clean outs.

This allows us both to make it more manageable and also makes it possible for you to squeeze in the cleaning day.
We understand that not all clients can fit into the time and place. We will still be available to help them, and you can contact us the same day, but we do recommend the booking option.
For any questions, please don't hesitate to contact us. We provide high-quality services, and we can help with your commercial decluttering immediately if you ask or book us.
Here is a list of our services you can get at Dear Junk:
---
Dear Junk is the top company in Florida that offers the best residential and commercial junk removal services. Here's our additional services:
---