Top Mobile Home Demolition Removal Services by Dear Junk Company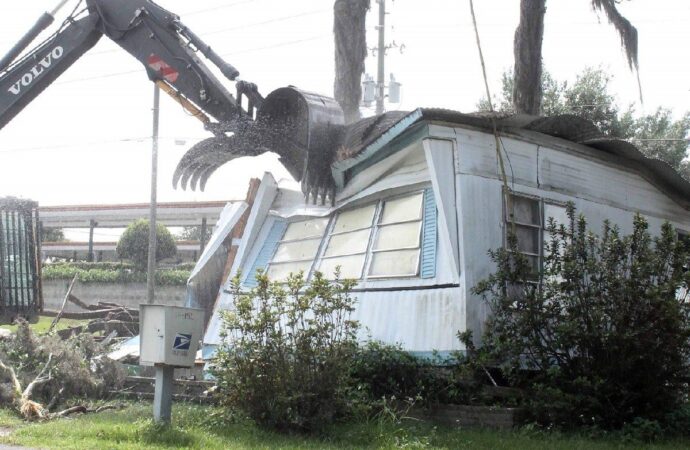 When you ask a company to demolish a mobile home, the price for it will always vary. Why? Well, there are several ways to get the job done and each one of them is cheaper or more expensive than the other one. Therefore, you need to ask for the price of each method if you don't know how you want the company to carry it out.
However, if you have your mindset of the method and what you're asking for is that the company demolishes your mobile home, telling you the price and how it will be done should be much easier.
Even when you want to demolish it, the price is going to vary anyways, but in this case, it depends on the size of your home, its location, and weight. Sometimes, companies also charge you more for how hard is to demolish or remove it. Most companies will keep these factors in mind and give you a price per square foot, which is fair and gives you the chance to pay less money for the job.
What I can tell you so far is that mobile home demolition is the cheapest way to remove your home and one of the fastest as well. However, it can be messier than using other methods. If you want to do it yourself, I will stop you right now and tell you that it is almost impossible and you may end up spending more money on someone you will have to employ to fix your mess.
Therefore, when it comes to mobile home demolition removal, make sure to employ someone or a company, to be more specific, to carry out this task for you. Several companies offer this service, but you need to try to find the best company that can offer you the best prices and results. You need to find a balance when it comes to quality and cost.
A company that can offer you both things and is reasonable with its prices all the time is Dear Junk. You can contact us anytime and we will visit your property to give you a quotation. If you have any need and you need us to assist, do not hesitate to reach out to us, and we shall respond with speed to help you out.
Here is a list of our services you can get at Dear Junk:
---
Dear Junk is the top company in Florida that offers the best residential and commercial junk removal services. Here's our additional services:
---