Top Furniture Removal Services & Disposal by Dear Junk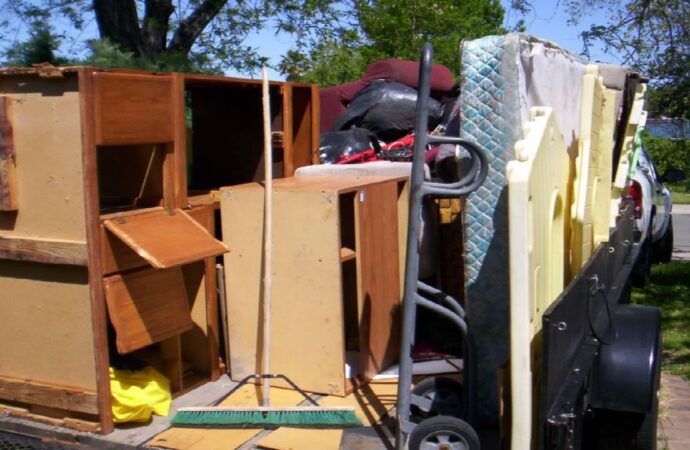 If you're planning to buy new furniture, of course, you have to remove the old one to put in place your new couch and every piece of new furniture you bought. However, old furniture can be more difficult to remove than what most people expect, especially if it is in bad shape and needs to be removed carefully to avoid any damage to the house and harming ourselves.
You will also need some help if you decide to do it by yourself. Moving couches or big furniture is a problem and takes a lot of effort. Therefore, if there's no one to help you, avoid doing it alone. Now, moving the furniture to the exterior of your property even though it's hard, won't be the worst part of the process. Have you thought about where you are going to throw your furniture?
Many people leave them in front of their houses so other people come to take them away; however, that's not the right thing to do. Removing furniture involves a whole process of moving it and finally getting rid of it. You don't want to see it again, right?
Therefore, think about the removal and disposal as a whole. If you don't how to deal with it, consider employing a company such as Dear Junk.
Our company will arrive at your property and help you with the furniture removal. If you're going to replace it with new furniture, then hauling away the old one can be the best option when it comes to disposal. However, if you need to remove it because it is in bad shape, a waste local or management can keep it and use it for whatever they want.
Sounds complicated, right? However, you won't have to worry about anything since we are going to take care of your furniture and decide which is the best option to dispose of it. Our professionals know how to remove it without damaging your house as well; therefore, there's nothing you need to expect, well, there are two things: the best results and your old furniture gone.
If you want us to remove it for you, just give us a call. You can also visit our website for more information. If you have any need and you need us to assist, do not hesitate to reach out to us, and we shall respond with speed to help you out.
Here is a list of our services you can get at Dear Junk:
---
Dear Junk is the top company in Florida that offers the best residential and commercial junk removal services. Here's our additional services:
---