Top Monitor Junk Removal Services by Dear Junk Company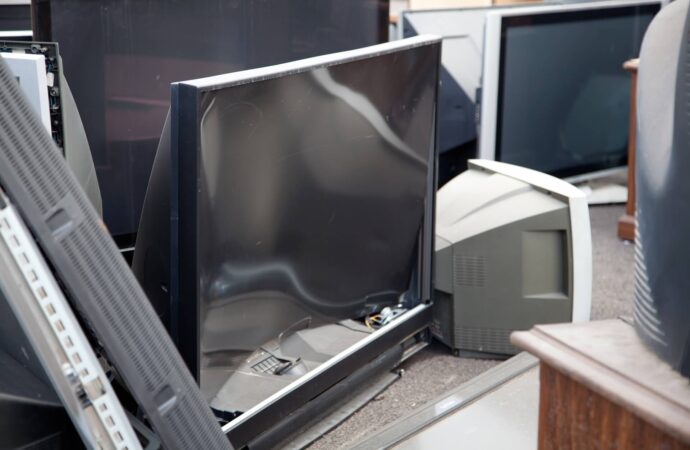 It doesn't matter what kind of item you are dealing with; if the item is electronic and it is not possible to dispose of it with regular municipal services or is not the best option, you should hire companies that can help with junk removal. Our company, Dear Junk, will help you decide how to dispose of monitors. This will ensure that all working parts can be reused and harmful materials won't end up at a landfill since our monitor junk removal is thought for you but also the planet and how we can avoid any pollution and deal with the item properly regardless of how many of them you want us to remove for you.
Computer monitor junk removal can be difficult since the monitors can be difficult to sell since they're old and used. Local services cannot destroy these monitors using the equipment and trucks. It is important to stress that we always place emphasis on recycling and providing the best possible support at every step and that, unlike the local services, we have the best trucks for this entire project, and our team will handle the process without issues.
Our company has many professionals who can recycle computer monitors or electronic waste. You just need to call our company to tell us how many monitors and how much junk, so it can be taken to the right recycling or disposal center.
We will work closely together and manage the entire process. This includes lifting all materials onto the truck and making sure the monitor doesn't get damaged since we know many of them can be donated depending on their condition and if they're still usable.
Old Monitors Don't Have to Be a Problem
Remember that electronics can be reused and recycled when possible. You can have monitors removed from your home and get replacements in the same spaces; this also applies to your commercial property.
Monitors can also be made from metal, plastic, and glass, and you must learn that they can contain lead from the color cathode-ray tube (CRT) that creates images. Federal law declares certain electronic devices, including computer monitors with color CRTs, "hazardous."
These monitors must be handled with care according to federal law. We ask that you do not leave them in your yard for routine disposal and, instead, start worrying about whether you will actually dispose of them with a qualified company like us. It is illegal to do it as if you were dealing with trash.
You should not throw away your monitors without thinking. Instead, contact our team to speak with trustworthy people who will handle everything related to the removal and transfer to the appropriate facilities.
We can help you make sure that you don't need to do any heavy lifting, no matter how many monitors are being disposed of. Our team will make sure that each monitor is fully loaded onto the truck and can transport to the best places for recycling or disposal.
We Never Forget About Recycling the Monitors
Special facilities allow workers to carefully sort and dispose of the materials in a monitored recycling environment. This inspection makes sure that hazardous substances and parts are properly handled without posing a risk to the environment.
Old tube monitors should be dismantled to safely dispose of mercury and lead. The metal and plastic can then be recycled. You can also donate the monitor to a local charity that doesn't mind it, and in all this, we are able to handle the process, so you don't have to go out of your way to do what's right based on the monitor's condition and usefulness.
Our team at Dear Junk won't make you worry because the facilities we rely on have a history of using environmentally-friendly practices.
We provide excellent customer service. We guarantee a pleasant, easy experience and will provide you with a free estimate; once you have agreed to the process, we will get to work immediately to remove your computer monitors.
To schedule your pickup, contact our team. You can schedule a regular or one-time pickup, depending on the monitors you want to get rid of.
We usually use a schedule to estimate the job. The time, how much work it will require, the space it takes, and how we plan to handle the whole thing are all factors we consider when preparing the estimate.
The estimate is completely free, and you do not have to hire us immediately. We will give you a quote based on the information we have and then work with you.
Here is a list of our services you can get at Dear Junk:
---
Dear Junk is the top company in Florida that offers the best residential and commercial junk removal services. Here's our additional services:
---