Top Furniture Junk Removal Services by Dear Junk Company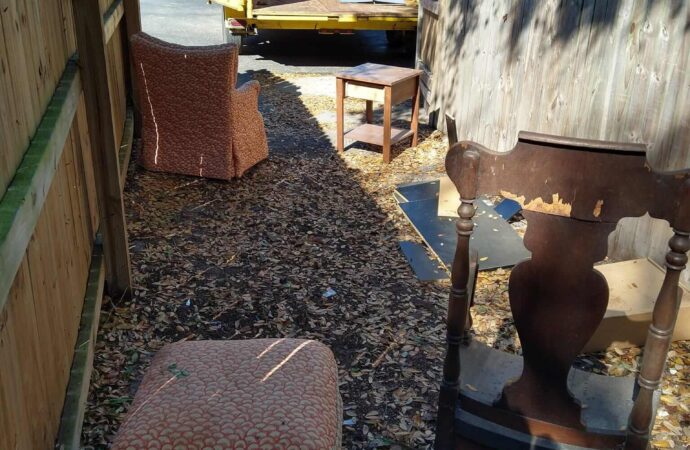 We can help you remove your couch, sofa, or other furniture from your home and commercial property, even if they are right next to your garbage bins; we will usually take them away, or we can handle all the heavy lifting, so you don't have to move your items all the time. Our team at Dear Junk is able to help you with any aspect of furniture junk removal, regardless of how complicated it may be and how many items you have. We'll adjust the truck to your needs and send enough people to help you.
We will not just load the trucks and wait for you to move the furniture, but we will also help with the lifting. Are our services worth the cost? We believe so and are confident about them. Most companies will wait for you to move and for all furniture to be ready, but we do things differently and make sure everything gets handled in no time.
To move furniture, you will need a truck. This is not what we want to do in terms of just being there to load the truck and do the easy part. Our philosophy is that junk removal services should help you as much as possible and that you can load everything without having to do the heavy lifting.
Talk to our team about this. We'll do the heavy lifting, and we will notify you if one of your members isn't doing it or if there is a reason why we won't cooperate when needed or if you have questions about it.
All of this means that we will come to your house or where you have furniture and load the truck for you.
This will save you time and help you get the support you need to clean up your property and take down any furniture that is an eyesore or nuisance. We will not assist you with moving into a new house. We will, however, clean up any traces of it so you can quickly move in your new furniture.
How Much Does This Service Cost? Is It Expensive?
It will depend on a variety of variables and factors.
We can transport one couch, two couches, and four chairs. The price will be adjusted to reflect the number of items and space taken from the truck, so the previous ones are only examples of what we can take and so on.

If everything is stored and ready to be collected, you can ask us for assistance in lifting your furniture. It doesn't usually affect the final price.

If you need us urgently, we can help. Prices will vary depending on what you need.

Our team will consider heavy items, and you can use our truck's space to transport your furniture.
There are many factors to consider. You have two options: either provide us with some information to get a quote or arrange a visit to view all items and give you an estimate based on the work involved.
We Remove Furniture With or Without You Being at Home
We could always remove it without you, but we prefer not to whatsoever. Many clients are hesitant to trust professionals moving their items in their homes or commercial buildings. This is normal.
We prefer that you are present with our team to help you choose the right furniture that should be disposed of from your home and not just let them do their work.
Our business is built on trust. We want you to feel more secure so that your furniture removal is a smooth process.
We can also continue the service if you have an urgent situation. If you need us to inspect your property, we can stay for an additional minute.
This is what you should think about. We would love to have you there or someone else, but we will still be available to help you if you are in need.
Contact Our Company Today
Dear Junk can help you with this problem and get your furniture taken away in no time, so you don't have to worry about how you will get rid of the old couch or maybe move all the damaged furniture to the perfect facilities.
We don't just get rid of furniture. We also recycle and donate it when possible. They are taken to the appropriate recycling or transition stations. We will repair them if they can be repaired and work around them as much as possible.
We're here to assist you and provide benefits to everyone who requires furniture. All this while caring for the planet.
Here is a list of our services you can get at Dear Junk:
---
Dear Junk is the top company in Florida that offers the best residential and commercial junk removal services. Here's our additional services:
---