Top Television Disposal & Recycling by Dear Junk Company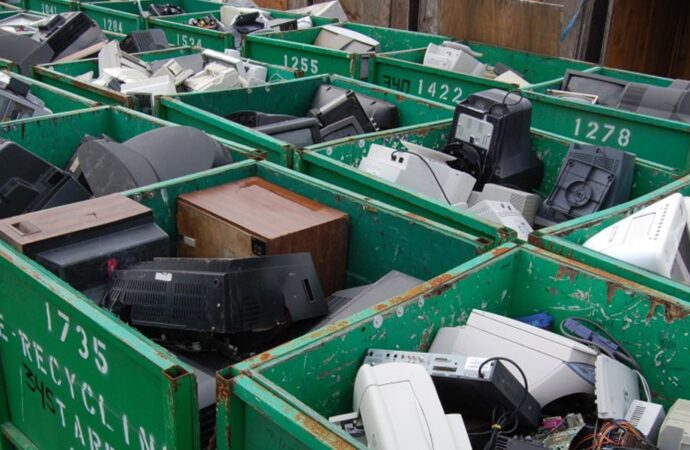 Just like smartphones, there's always a new TV every week, almost every day if you ask me and read the news. My point is that, if you have enough money to replace it periodically for the new one in the market, you have probably got rid of many televisions so far, unless you use them in other rooms.
If you're just getting a new one because your TV was one of those boxy and heavy televisions, moving it will be a challenge since you can't do it alone, and even between two people is still hard to dispose of.
However, if you really are getting a new one, thank God! Because those old TVs are just a headache, unaesthetic, and very uncomfortable to move, you always have to look for a place that has enough space and can support how heavy these TVs are.
Most people, when changing or replacing their old TV for a new one, take the old one and put it in a place of their homes where no one is going to use it. Basically, people just move it to another section of the house since they can't keep having them in the same place that the new TV is occupying now.
This means your old TV is just taking up your space and collecting dust every second. This situation is the common one since people don't know how to dispose of a television correctly or recycle it, so they choose to keep it in a corner of their house where no one can see it, but it's still there, doing nothing.
Therefore, if you want to get rid of these old TVs, make sure to employ a company that can dispose of it correctly so you won't have to see it again and the company will also make sure that it is recycled properly or at least disposed of in the right place.
A company that can take care of your old televisions is Dear Junk. Our company will save you a lot of time and effort and will dispose of your TV as soon as we move it. 
If you entrust us with this task, there's nothing you need to worry about. Contact us to access our television disposal and recycling service. If you have any need and you need us to assist, do not hesitate to reach out to us, and we shall respond with speed to help you out.
Here is a list of our services you can get at Dear Junk:
---
Dear Junk is the top company in Florida that offers the best residential and commercial junk removal services. Here's our additional services:
---