Top Playset Junk Removal Services by Dear Junk Company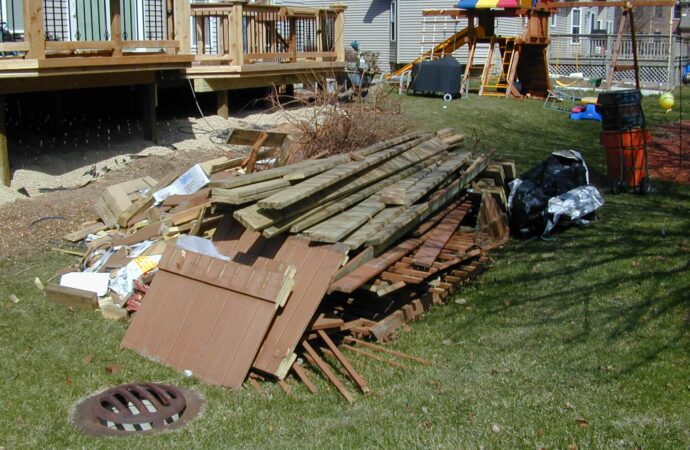 The playset is a wonderful addition to any property, especially considering how much it will be enjoyed by your children or if you have a specific place and property where the people visiting or living will get the most out of it. It can also be used by adults who want to have a bit of child-like play or add a playset to their property to get more value during a future sale. It can be a problem if the playset is too old whatsoever, and instead of dealing with the whole installation, you are trying to remove it for whatever reason you may have. This can prove more difficult than you think since you have to uninstall or demolish it and work with the removal of all the junk and waste. Dear Junk can help you remove your old playset and offer the entire assistance you need for playset junk removal.
We can help you in any way we can. This type of removal has been performed by our company for more than 20 years. We want to ensure that your yard is spacious and that the playset does not pose any danger to your safety.
It's not as easy as just uninstalling the playsets, then moving them to your yard or sidewalk for us to pick them up. Although local services might not accept your playset due to the type of junk they can dispose of, this does not mean you have to do it yourself either, so instead of worrying about it alone, have us help you to keep everyone safe, dispose of everything properly, and work around the best services.
We won't support most basic disposals or DIY ideas. It can be more difficult than it looks and even dangerous.
It can be hard to disassemble playsets. However, they don't need to be too heavy if they are made of special wood or other materials. This is what we want to assist you with.
We will visit your home and remove all items not needed. Then we will work with you to get rid of the playset quickly so that your space is clean and unaffected.
Recycling Is What We Aim For
We can take care of recycling and get materials to the right locations. This is why we are so great to work with. We won't require you to spend time looking for the best locations to dispose of your materials. Let us instead help you find the best places to dispose of your playsets and other materials.
We do not support the hauling fields or landfills and instead do our best to take everything to the best recycling facilities in the area.
You may be able to donate the item or the playset, depending on its condition. If your playset is in good shape and you don't plan to sell it, we can help you find a place that will accept it.
This is not something that most companies or junk removal businesses will be concerned about. They will just take the time to find a space to dispose of the items without thinking twice. We care about the things we do and will take good care of them.
Ask our team to remove it and take it all. This will allow us to properly dispose of it and clean up the city and state, even though it might seem unrelated.
Contact Our Team for More Details
You can reach us by phone or email. We will be happy to answer any questions you may have and provide an estimate. We will visit your place to assess the situation and give you an estimate with the information we compile from this visit since this will allow us to determine the amount of work required to remove the playset and deal with any junk that may be around it.
Even if you're unable to allow us to visit, we can still provide you with a quote. Send us photos and as much information as you can about the playset that you have installed.
To request service, book a time, or schedule an appointment, you can use our contact form. We will make sure you are fully informed and that you get a reply from our team in a timely manner.
Remember that we will work within your budget, so don't be pressured to agree with us on a final price. It is usually negotiable, and if you're quite tight, we would love to hear what you want to request.
Here is a list of our services you can get at Dear Junk:
---
Dear Junk is the top company in Florida that offers the best residential and commercial junk removal services. Here's our additional services:
---