Top Pool Removal & Trash Services by Dear Junk Company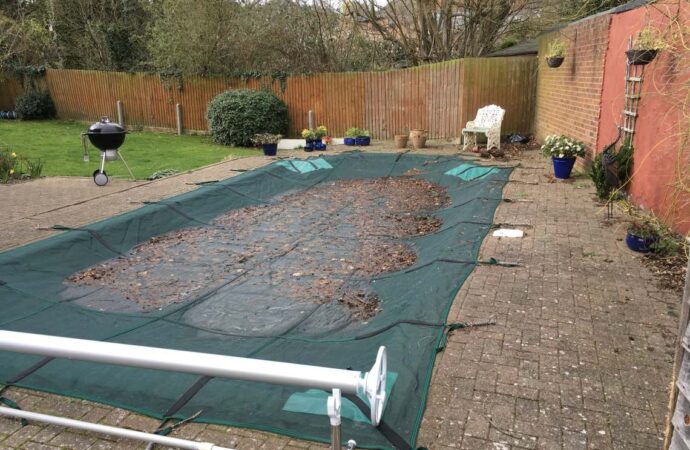 Installing a pool takes a lot of work and it's certainly something you can do by yourself. You need the right equipment, tools, and the best professionals that can deliver you the best pool ever.
Now, this is for installation, what happens when we need to remove it? That's another headache you don't want to go through. Removing a pool is a hard task, a very hard task that needs to be done by a professional 100%.
Besides, this job isn't cheap and even when it won't cost the same as your pool, you still need to prepare your pockets and wallet if you decided that removing your pool is what you want or need to do at all cost. That being said, the price for pool removal varies since it depends if you need to remove an in-ground pool or above-ground pool. Removing an above-ground pool will be cheaper all the time, so you may want to keep that in mind if you ever install a pool again.
When you remove an in-ground pool you have to drain the pool, drill holes in the bottom, demolishing the top and fill the pool or the hole with the rubble you have generated so far and add additional dirt soil. That sounds complicated, doesn't it?
Removing an above-ground is much easier since you only have to drain the pool, tear it down and haul it away after you removed every part of it. However, even though the second one doesn't seem that complicated, you still need professional taking care of it.
Therefore, always employ a company that can visit your property, evaluate your pool, and gives you a quotation. Of course, don't forget that they must guarantee you the best results and you won't be left we half of your pool in your yard. A company that can ensure you nothing but the best is Dear Junk.
Our professionals will make sure to remove your pool correctly and you will be satisfied we our results. We also know how to dispose of all the materials and the whole pool, so don't worry about anything, we have it covered. Contact us now and request your appointment. If you have any need and you need us to assist, do not hesitate to reach out to us, and we shall respond with speed to help you out.
Here is a list of our services you can get at Dear Junk:
---
Dear Junk is the top company in Florida that offers the best residential and commercial junk removal services. Here's our additional services:
---