Top Tire Junk Removal Services by Dear Junk Company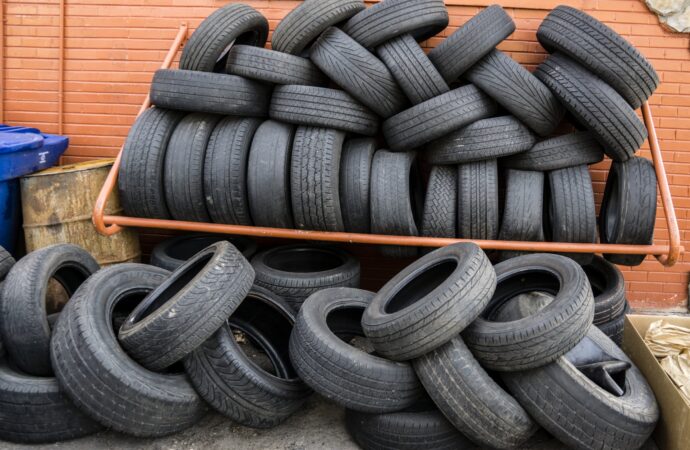 All junk must be properly removed and disposed of if you want to reduce its impact on the environment and still ensure you are all free of the tires and rubber that have been piling up on your property. Tires are often left in hauling yards or landfills, but this only means the entire junk material or item is only polluting the environment as it takes forever to biodegrade. We at Dear Junk are concerned about the environment and will help you with your tire junk removal to make sure you get the entire disposal and removal done without any difficulties and that we focus on our main principle: eco-friendliness.
It is alarming to see the number of people trying to get rid of old tires. Perhaps businesses are struggling to decide what to do when it comes to changing or replacing tires. You will eventually have to stop using them, or they will no longer be useful for your business, but this isn't a reason to pollute the planet by leaving everything in only a single place.
We're here to help. You won't find a local service that can help you with your tire junk removal. This is because they usually don't have the capability to pick up this kind of item. Although you can leave your tires out for them to pick up, their truck and equipment aren't designed for this type of junk.
Our company will dispose of all items, and you won't be responsible. We will take the items to the proper facilities. If they are not recyclable, we either dispose of them at the facility or transfer them to a center that can.
It isn't an easy job to get rid of junk. It is important to make sure you have the right support and that the trash goes to more places than the landfills that people use to dump the rubbish. Get all the assistance you need regarding tires with us, and even access more related to junk, trash, and all types of rubbish.
In this case, no matter how many tires your vehicle has or how many you need to dispose of, we will handle it. We also ensure that you don't have any lifting or moving to do ad get everything done in no time.
We Are Concerned About Your Comfort
It can be stressful to consider where your tires should go or what you will do with them. It's also important to think about how to move them, and how you can ensure they don't take over your property if you need to finally deal with the whole removal.
We will offer full support and consider your comfort. Our team will never leave you, and instead, we will assist you in loading the tires into your truck and provide support and assistance throughout the entire process.
We'll work with your truck to accommodate it as best we can and load it if it is allowed so that all the tires are there and we don't lose any time working around different needs and all your junk.
Comfort is our goal throughout the whole process. They can be disposed of whenever you want. We understand that this service is not only for your basic needs and that sometimes, you may also have additional junk or garbage that you wish to dispose of. We will still take it away if this happens.
How Much Does It Cost to Remove Tire Junk?
It all depends on the amount of work required and the type of tires you have. When we offer our services, we also consider any special needs or requirements you might have.
Junk removal can be an all-inclusive service. Prices will vary depending on the junk that you need to be removed. We will need to determine how much the service will cost based on the weight and number of items you have to remove and how we need to provide help around the item itself.
Your location doesn't matter to us. We service more than 30 cities and other locations. This means we don't have to charge extra. No matter where you live, you can be sure that your tires will be removed by our team as long as it is requested.
All the assistance you need will be provided by our team. To see what you have on your property, we can arrange a visit. You can also let us know the number of tires and their difficulty in giving you a quote. We will then focus on what we can do to accommodate your needs.
Here is a list of our services you can get at Dear Junk:
---
Dear Junk is the top company in Florida that offers the best residential and commercial junk removal services. Here's our additional services:
---