Top Dumpster Rental For Construction by Dear Junk Company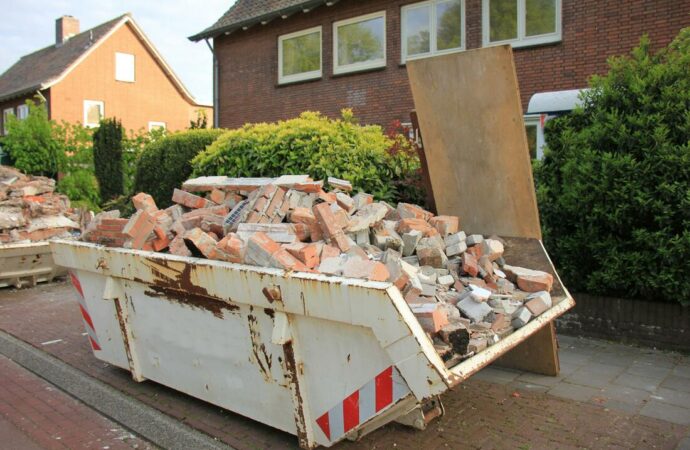 If you're planning to carry out a construction project, you really need a dumpster where you can just throw all the rubber and junk you will be removing or disposing of during the process. Most people, who decide to build something, think they only have to put everything on one side of the construction and take care of it later on.
Well, that's completely wrong. First, it may bring a few problems in the future during the construction. There's going to be extra dust since you aren't putting the garbage, rubber, and junk in a space where it won't annoy or produce more dust. If you just leave everything occupying a space, that you will also use in the future, it will mean more work to do.
It's much easier to just rent a dumpster to throw all the rubber and elements you won't need during the construction, and when you finish, dispose of everything without having to do extra work, you just need to take the dumpster and search for a place where you can get rid of everything.
However, if you're new to renting a dumpster, you probably don't know that you won't even have to worry about disposing of everything. Most of the time, companies that allow you to rent dumpsters, also include in their prices the pickup once you finish or the dumpster is full. Therefore, there's no reason why you shouldn't get a dumpster rental for your construction.
If you decided to get one, let me tell you, they are cheap and more comfortable than using anything else. If you really want to rent the best one that goes according to what you need since dumpsters come in different sizes, consider Dear Junk. We can rent you a dumpster if you are about to start construction. You will be able to put everything that won't be of use inside of it and we will pick it up once you finish or it is full.
You just have to contact us, pick a dumpster according to your needs and we will deliver it wherever you want or need it. You're welcome to contact us now or visit our website for more information. If you have any need and you need us to assist, do not hesitate to reach out to us, and we shall respond with speed to help you out.
Here is a list of our services you can get at Dear Junk:
---
Dear Junk is the top company in Florida that offers the best residential and commercial junk removal services. Here's our additional services:
---