Top Residential Dumpster Rental Companies in Palm Beach County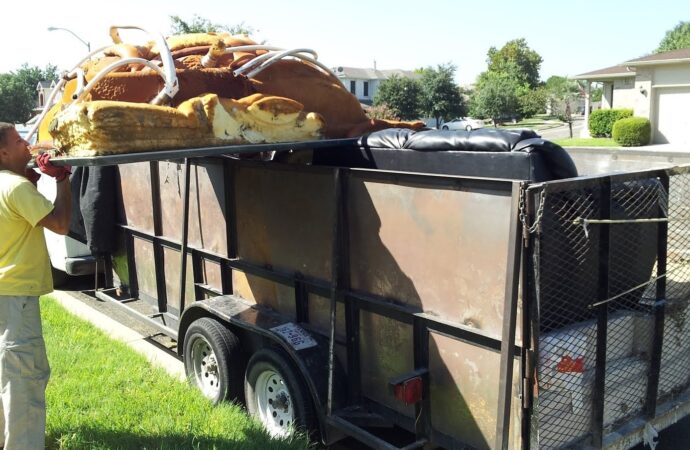 Do you need a dumpster to store all your junk while cleaning your house? Or maybe you're carrying out construction and you don't have a place where you can throw all the debris. Whatever it is, you can always rent a dumpster that meets your needs.
Most people think that boxes and bags are the best options when getting rid of junk, trash, garbage, rubbish, or debris, but those are quite useless and not the most practical way to deal with your garbage.
If you need a huge space so you can relax and worry about finishing your project instead of where you're going to put your debris and junk, rent a dumpster and say goodbye to headaches.
Several residential dumpster rental companies can offer you the dumpster you're looking for, but you need to make sure that the quality of the dumpster and its price are good and affordable. If you want a company that can provide you with any size of dumpster and guarantees you affordable prices, consider Dear Junk.
Our dumpsters are what you're looking for and the best part is that when you rent one, the price includes delivery, pick up, and disposal. Therefore, when you rent with us, you don't have to worry about anything.
Several dumpster rental companies try to offer you a dumpster that is more than what you need for your project to charge you more and of course, earn more money. In our company, we want to earn money, but offering you a service that is fair when it comes to price and quality as well.
Once you rent a dumpster from us, our crew will deliver it the same day if possible, place it in an area of your property that allows you to throw everything inside without problems and once you finish with it, they will go to your property again and pick up the dumpster to get rid of your junk and debris. To access our service and dumpsters, contact us today via phone or by visiting our website. If you have any need and you need us to assist, do not hesitate to reach out to us, and we shall respond with speed to help you out.
Here is a list of our services you can get at Dear Junk:
---
Dear Junk is the top company in Florida that offers the best residential and commercial junk removal services. Here's our additional services:
---