Top Rug Junk Removal Services by Dear Junk Company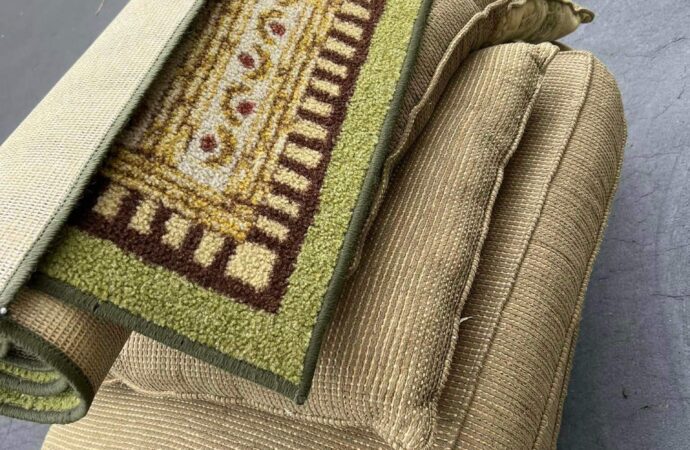 Dear Junk will help you remove any rug and debris that was left over from the removal of garbage and dust. We provide rug junk removal services to every homeowner and commercial property owner in Florida. This includes not only picking up the rug but also helping with the whole process. We'll make sure that your rug is never seen again, and we will also ensure that it goes to the right facilities for recycling or disposal while we leave your surface all clean after we have helped with the removal if you need us to interfere in the process.
It is important to properly dispose of your rug. This can cause environmental damage and could lead to the rug taking up too much space in some places when you don't pay enough attention to this. We can assist homeowners and business owners who are having difficulty pulling out their carpets.
We are unlike other junk removal companies in the area. We are here to help you in any way we can. This is why we have focused all our efforts on your needs.
It can be difficult to remove rugs. If you have any concerns, please let us know, and we will be sure to address the whole process for you.
We're available to help you in any way that we can. You can call us, send us an email or fill out our contact form immediately to book us. We can also accommodate your needs depending on the time of the problem or removal.
We Either Dispose of It or Recycle It Using the Best Facilities
Carpets and rugs can be recycled based on their material and if there is someone interested in them. It is your turn to get rid of it, and someone else will take it if the rug is still in good condition. We will ensure everything is done properly, so you don't have any worries.
We make sure the rug is recycled when it is possible. Sometimes, our partners will inspect the rug to determine if it can be reused or if it is more beneficial to go through the whole recycling process.
If it is impossible to recycle it or if there are some issues with it, we will dispose of it. Our company is committed to being environmentally friendly. We don't just dump the rugs and wait for them to decay.
We make sure that we only dispose of items in the correct places. We want your experience to be smooth so that you don't have to move a muscle.
We will also choose the most efficient recycling facilities in the state, as we only work alongside those who can recycle the most and then dispose of the rest properly.
When Is The Best Time To Contact Our Company?
You can call us at any time. It is better to make an appointment for one of our trucks to come to your home. They will be there at the time you have requested and notify you about 15 minutes prior to their arrival.
We know that emergencies can occur. If your basement floods, molds, or there is severe damage due to unexpected events, we will do everything in our power to help you.
Any special circumstances will be taken care of. Our team will mobilize to reach the area and solve the problem once you have contacted us. If you prefer, we can provide you with an estimate prior to starting work.
Our team will visit your space to assess it and give you a quote. If you decide to hire us later, however, it is possible to do so.
We're happy to answer all your questions. We provide excellent services and policies to our clients. We are concerned about your rug and any other waste or junk you might have.
To learn more about our services, visit our website or call our team right away so we can go over your questions and doubts so everything is clear and you don't have any issues making a decision.
If you are afraid that the estimate itself will come with a price, don't be. Our estimates are obligation-free and also free of charge; we only do them so our clients can have the detailed price at hand and make a decision knowing what they are paying for and even negotiate the final price with us in case it doesn't fit their budget.
You can decide to hire us right away, later, or not at all, but we will always be here regardless of your decision.
Here is a list of our services you can get at Dear Junk:
---
Dear Junk is the top company in Florida that offers the best residential and commercial junk removal services. Here's our additional services:
---