Dumpster Rental Container (40 Yards) by Dear Junk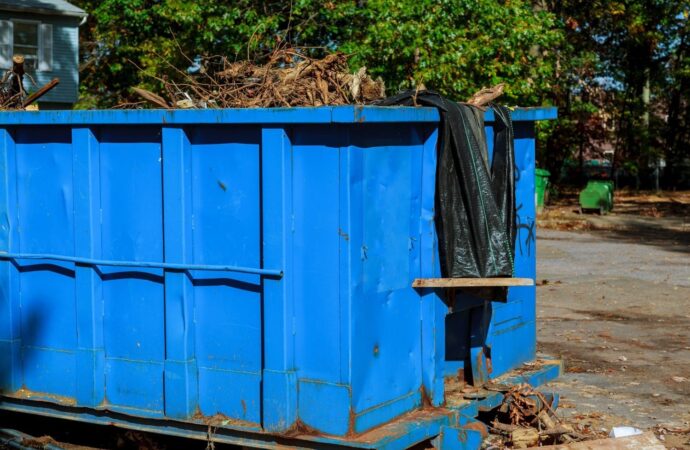 Not all the time you need a huge container to throw your garbage or store a few things (please, don't let it be junk). Well, even when you actually need one, people don't usually think about getting one. Instead, they buy many boxes, bags and put everything in a room or space in their properties. Some decide to rent a space in one of those storing areas, which aren't too cheap.
Ok, this is most of the time for people who need to store something, but what happens with those who need to throw everything away but meanwhile, need a space where they can put everything together until they get the chance to get rid of it later on?
The answer is simple, but many people don't know it: you need a dumpster. Dumpsters are usually used to store garbage and wait for the garbage truck to empty them once or twice per week. Therefore, is completely normal if you've seen many of them on the streets. However, dumpsters can be used for storing other things as long as it is clean.
For example, if you're about to clean, build or remodel your property, you will need a space where you can put everything you won't use or you will dispose of in the near future. A dumpster allows you to just throw and keep throwing inside of it everything you don't want anymore and need to keep in another place while reorganizing your property.
If you have a lot, but way too much garbage, rubber, or junk to store or get rid of, you will need a dumpster rental 40-yard. This is one of the biggest dumpsters, if not the biggest one. Its dimensions are about 22 feet long, 7.5 feet wide, and 8 feet high. Taller than a normal person and let's not talk about width and length.
The price for renting this dumpster includes pickup, delivery, and waste disposal. You won't have to worry about anything, just to pay and put everything inside. Just make sure to find a company with high-quality dumpsters at affordable prices. If you have any need and you need us to assist, do not hesitate to reach out to us, and we shall respond with speed to help you out.
Here is a list of our services you can get at Dear Junk:
---
Dear Junk is the top company in Florida that offers the best residential and commercial junk removal services. Here's our additional services:
---