Expert Junk Removal, Trash, & Waste Services in Atlantis, FL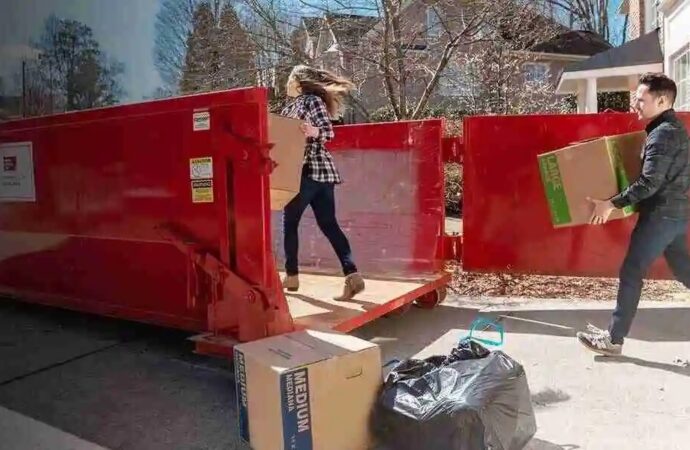 Qualified professionals are needed to remove junk from your home or business. Otherwise, you will be left with a lot of trash and items that you don't know how to handle or how to dispose of them. Dear Junk available to assist residents of Atlantis and the surrounding areas, and make sure that you have all your needs covered. Our team is also here to offer you any support and service regarding cleanouts and clear outs for several spaces in your property.
It is difficult for many homeowners and business owners to eliminate junk and other garbage from their homes and businesses. This is especially true when local services aren't equipped to handle every type of junk. Due to limitations on their daily trash waste and people leave in the garbage bins, and the lack of the appropriate trucks or dumpsters for certain types of junk, they can't eliminate everything.
Regular junk removal has its limitations. The usual service doesn't always come to your house or pick up your trash as often as you would like. There may be an owner of property who is always disposing of junk, electronics, and other items. However, they might not be able to help because they don't know how to recycle them or are unable to get all the items in their truck due to how they have, usually, a single one to just dispose of the waste that people know needs to be disposed of.
Our services can help you get rid of all your junk and rubbish. You can choose to have recurring pickups or one time pickups depending on the amount of junk you need to get rid of.
If you contact us, we can provide full-time junk removals. This applies to most of our services, except for specific removals such as electronics or clean outs.
We will collect all of your garbage and take it to recycling facilities. We are eco-friendly, and we will do our best for you to get rid of any junk that could be reused or pollute the environment.
We can help you set up a schedule, or work with you for one-time pickups. In the event of an emergency or last-minute call, we will also make sure that you get same-day pickups.
Our work is not complete without donations. We also look at how we can help when your junk includes appliances and electronics, and how we can take them to people who need it and can get some use from them.
There are over 60 options available depending on what junk removal service you need and the type of junk you're dealing with. These services are available for Atlantis properties and other areas in the state. If you need furniture or exercise equipment, we will be happy to assist you with them and any other service you're trying to access or the garbage you want to remove.
You can either fill out the contact form to book our team or call us immediately for same-day pickups. The latter can delay certain services, as multiple trucks may not be available immediately for large projects or you might need to remove particular junk. We can accommodate your needs but booking us is more efficient.
Here is a list of our services you can get at Dear Junk:
---
Dear Junk is the top company in Florida that offers the best residential and commercial junk removal services. Here's our additional services:
---