Top Scrap Metal Junk Removal Services by Dear Junk Company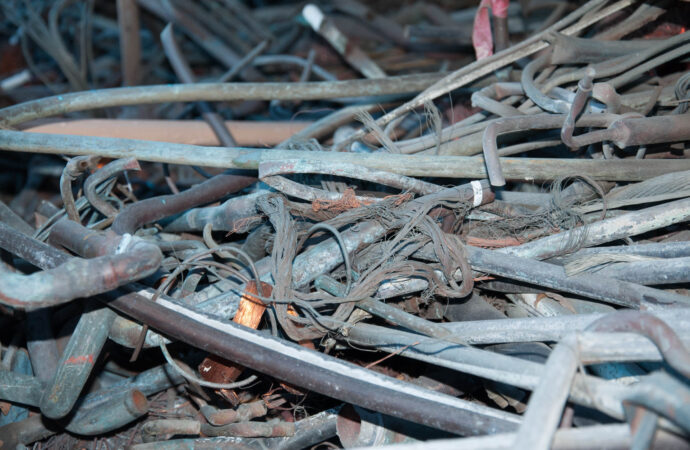 Junk goes beyond regular garbage, and if you want to ensure you're covering everything and disposing of things properly, you must know that junk includes the waste you throw away every day and any extra items that may be left behind in your garage or storage. If you ask anyone in the industry, they'll tell you that junk can include electronics and mattresses. Scrap metal may be from different projects or mixed with items that you already had, but it still enters the junk category. If so, how can you handle scrap metal junk removal when it isn't exactly the same as disposing of general waste?
Our team and company, Dear Junk, have the best reputation in the state. We can take your scrap metal and either recycle it or properly dispose of it. This will ensure that you don't have it left around or worry about municipal services not focusing on it.
Many companies will tell you that they will come to your house and pick up all the items you don't use so they can get rid of them. We recommend that you seriously consider a company like ours. We will not only recycle the material but will also make sure that it is valuable and can be used elsewhere.
Metals make up part of the junk we remove and dispose of. They are often not taken away by local services as frequently as other items, or they will refuse to pick them up if the junk is scrap metal specifically.
We will make sure that scrap metal is placed correctly, as it cannot be broken down with standard equipment. It will be necessary to mold the material and decide how to recycle it. We do this by taking it to the most reputable facilities in your area.
How Do We Handle the Entire Removal Process?
We will come to your house and remove all junk and any remaining scrap metal. We will make sure that all junk is removed and take it to the best recycling centers so that you don't have anything to worry about.
This will help everyone save the environment and make it easier to dispose of the metal safely. This can be frustrating as scrap metal doesn't always come in small pieces. Sometimes, it may come from home and car repairs and the items with them that will be left behind. All junk can be included here in terms of how the metal can end up being mixed with your regular trash. Each type of junk must be treated differently, which is why you don't want just anyone dealing with your removal either.
Our team will visit your site to assess the condition and amount of scrap metal and determine the best way to handle it. While this takes only a few moments, we recommend you visit the site to assess the extent of the work needed and provide an estimate that can be adjusted to your budget.
Where Is the Best Place to Take Scrap Metal?
If the facility isn't a recycling one, we will give it away to local collectors, who will reuse it and make it sustainable or make sure the disposal is done right so that most are used from the metal.
We don't plan to keep the material, so we are concerned about how we dispose of it. You can rest assured that the material won't end up in a field or at a hauling station. It can be used for many purposes. These fields are not used for any other junk or trash that we remove.
We will continue searching for the best scrap-metal disposal and recycling facility in the state if the current ones we use end up closing for any reason. We have more than 40 locations across Florida, and since we serve all of them, we need to make sure we have the solution to every part of the service. Also, we are always available to help anyone who needs it, so rest assured we will be there for you handling everything.
We will meet all your scrap metal needs. We will take it all and load it in our truck. Then we dispose of the material that is not required.
Contact Dear Junk for more information. We can provide both same-day and customized removals and ensure you get an estimate before you decide to work with us, and you even get the chance to have time to think about it instead of hiring us right away.
Here is a list of our services you can get at Dear Junk:
---
Dear Junk is the top company in Florida that offers the best residential and commercial junk removal services. Here's our additional services:
---