Expert Junk Removal, Trash, & Waste Services in Palm Beach Shores, FL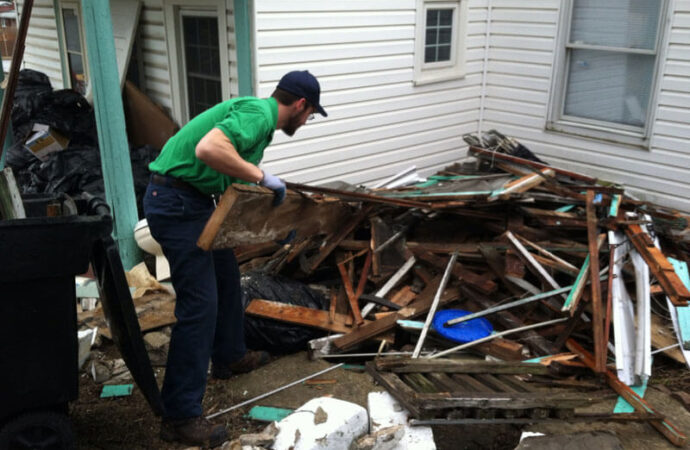 Palm Beach Shores is an ideal place to call home if you love the tranquility of the area and the many relaxing places you can visit. You'll quickly realize that not all things are good whatsoever. It is important to pay attention to your basic and routine service needs. For example, how can you get rid of junk on a regular schedule? You might need to address some issues related to this since most municipal services cannot cover all the needs and junk that needs to be picked up in different properties, be it residential or commercial ones. 
Many local services have limits on how much junk they can collect. This means that many residents are unable or unwilling to dispose of certain items and junk for the very reason and choose to work with different options, such as storing everything away if it isn't waste that will discompose. Residents must take responsibility for the removal and disposal of their junk. This can be difficult and can require heavy lifting as well, so there are a lot of problems around this.
Dear Junk can help with all your junk removal needs. You won't have to wait for days, or even weeks, to get rid of some items. It is possible that you are unable to use the regular junk service to dispose of or toss certain junk. However, with us, this is not a problem.
There is no need to worry about your junk amount and if it is too large or small for the local service. There is no need to be concerned about the items being too big or small for them either. They can often recycle them once they have been taken to the right facilities, but with us, you can rest assured that everything will be handled accordingly and without any issues.
We provide a complete service. We can either regularly schedule pickups, or we can set up pickups that fit your needs and timeframe. We can come to your home or business to remove all junk and other items not allowed in the garbage can. If you have a single project or only need to dispose of a certain item, we can do a one-time pickup.
It is possible to clean out your home, get rid of metal and electronics, as well as remove tires. You might also need to get rid of exercise equipment and other items. These are just a few of the many services we offer.
Our junk removal company is committed to providing the best service without compromising quality or speed. Everybody in our community should be able to dispose of all the junk, and this is what we want to do for you. We will manage it all, no matter what kind of junk you have. 
We will do everything we can to make sure you are 100% satisfied with our services.
We are happy to provide information on how we can help you in this area and the services that we offer. To ask any questions or clarify doubts regarding our services, you can either email us or call us at any time.
Here is a list of our services you can get at Dear Junk:
---
Dear Junk is the top company in Florida that offers the best residential and commercial junk removal services. Here's our additional services:
---