Learn About Us, Our Junk Removal & Waste Services at Dear Junk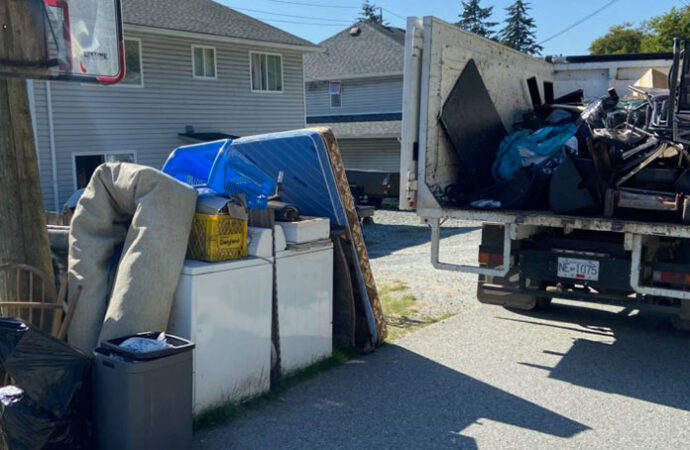 Junk removal might seem easy, but it can be difficult when you realize how much junk you need to collect and how the local services or municipal ones may not be as helpful as you thought. It can be difficult to remove garbage and other unwanted items, especially if the amount of junk you have cannot be handled by regular services and even those you hire separately are missing a lot of support. The team at Dear Junk can assist you in every step and make sure you get everything out of your property.
Since 1990, our company has been supporting all junk removal needs in Florida, and we help any property owners or individuals, so you don't have to deal with all the processes on your own; we can also move the items and trash to the best places. We have been helping property owners, commercial and residential alike, to remove unwanted items and trash from their properties, and this includes your regular garbage and also the furniture or electronics most people don't know what to do with.
We ensure that all waste is properly disposed of and that recyclable materials are sent to the right facilities.
Our team is an expert in recycling and disposing of waste, so you can trust that you will receive reliable customer service and that we care about the environment.
Because we are 100% focused on your needs, we are the best choice. We will send enough team members to reach your property so that they can get everything done quickly and clear the space.
There are two options. You can either schedule a visit or service based on your needs. This is possible on the same day that you contact us. Or, if you need to reserve one or more of our trucks, please contact us immediately. Based on your needs and our availability, we will gladly serve you.
What Can Our Team Do For You?
We can also handle your junk removal or rubbish disposal needs, which are recurring and common issues, so don't think we focus on the not-so-regular services when we actually offer everything.
For more information about our services, contact us or ask our team. Many clients are curious about the differences between a freezer and refrigerator junk removal or about business junk removal and cleanout.
They don't know which service is best for them or whether there are any differences in the service they choose. If this happens to you, allow us to support you through this process.
We will help you with the selection process, and we will deliver the service. Our team has been providing services in Palm Beach and all over Florida. We are confident that we can assist you and be there for the entire process.
Contact us by phone or email, or complete our contact form. We will be happy to accommodate your needs and adjust your budget and the estimate we deliver based on what service you are requesting.
Here is a list of our services you can get at Dear Junk:
---
Dear Junk is the top company in Florida that offers the best residential and commercial junk removal services. Here's our additional services:
---