Top Storage Unit Clean Outs & Services by Dear Junk Company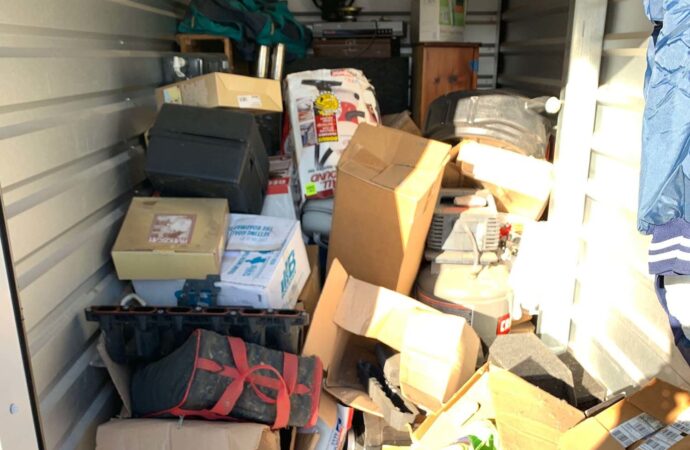 Getting rid of junk and other items from your storage unit can be hard. The team at Dear Junk can help you navigate the process and make sure you aren't overwhelmed by the amount of junk and other items that you have removed from various places or you need to deal with when you notice that soon enough, your storage unit won't be offering the same storing as before. We will also help you organize your storage units and provide guidance so that you can make the most of it for valuable items or that you finally get to clean out the entire unit without issues and can either give it to someone else or use it for specific goals and items from now on.
Storage units are very popular when it comes to keeping junk and other items organized, so they don't take over too much space in your house. If you store more than you intended or use the unit for other purposes, this balance could quickly become unstable.
We don't mean to be judgmental or suggest anything. However, this can lead to more problems in the long term, especially if it was used to move items or keep your furniture in place while you are moved to another property. What if this never happened, or what if you have to deal with the unit for someone else because you got one or rented one?
You will need to get rid of all the junk and work around the dust and trash you can find; if it is not possible to store all your items or maybe you don't know what to do with the junk in the space, it is always better to leave it to professionals likes us to get everything cleaned out in no time.
We will be happy to discuss your needs and offer our assistance. This is to make sure you don't have to deal with any hassles and your unit can be quickly cleaned up without additional lifting. You don't need to give us a reason for your request for the service. Instead, we will support you through the entire process to ensure you succeed.
You may need a storage unit clean out because it holds more items or you are moving things around. You might rent it out to others. We can help with any project, no matter the reason.
How Our Team Supports Your Storage Unit Clean Out Needs:
Our team will assist you in moving the junk and ensure you get all the attention required. We do all the cleaning and wiping so that we don't just recycle or dispose of any items but actually leave the entire space ready for the next use or finally cleaned out and emptied.
Dear Junk can ask you how much assistance you require. No matter how difficult the job may be, we'll be there. Our service provides you with a truck and a team to store and move your items to another location, to a disposal center, or recycle them. The rest of our team will clean the space and make sure everything shines.
We are here to assist you. Our team will take care of the items and any other parts that require recycling. As we load the truck, we will also sort it all.
You must understand that our services also include organizing storage units. We can help you organize your space to have more space and less junk.
Our team will guide you. We can arrange a free inspection to assess the scope of the work and provide the trucks and crew members necessary to complete the task quickly and efficiently.
Remember that we offer this type of assessment and the first visit. This means you get a free estimate and don't have to hire us.
We want to be able to accommodate all your needs and ensure that regardless of the size of the storage unit or if you need us for something specific in all this, you get our help based on the right variables to determine the cost of this service, including the amount of work it will take to clean everything, the number of items we have to dispose of or remove for you, and how much you can afford of this entire process.
Allow us to be there, and rest assured that our estimates are non-obligatory, nor will you have to pay for them.
Here is a list of our services you can get at Dear Junk:
---
Dear Junk is the top company in Florida that offers the best residential and commercial junk removal services. Here's our additional services:
---