Top Office Clean Outs & Services by Dear Junk Company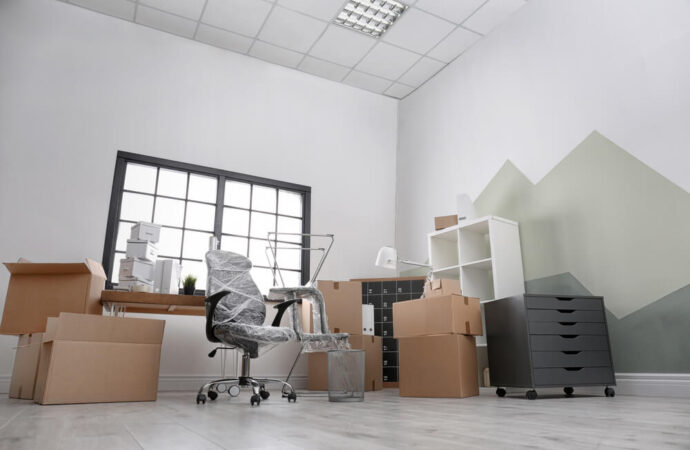 Do you want to organize your office? Maybe, you might be trying to move items and belongings to another place to make them more useful. Do you just want to get rid of all of your stuff? There could be many other things going on and be the reason behind why you are in a kind of a hurry to deal with your office clean out, but maybe you don't know how to handle this entire project and need it too well. We want to let you know that Dear Junk is here to help you. We offer office clean outs and make sure that everything is done in no time and that all the junk and items we help you with are organized, sorted out, and properly disposed of as they respectively need to be.
You can relax and let us do the heavy lifting and hassle-free disposal of junk and other items. All of this will be taken care of by our team, and your office will be free from clutter and any other unwanted items. We will do everything we can to make your office clutter-free:
Recycle the majority of the materials and items.

You should get rid of all trash and garbage that you cannot reuse or recycle.

Sort through all of your belongings and ensure you have everything in one place.

Organize your office and make sure it is all sorted out and ready to use in no time.
We will help you determine what needs to be done, so you don't have to worry about organizing your office. You can also help us decide what to keep while we take care of the rest. The rest will be sorted by our members in dumpsters or trucks. We can either take them to special disposal centers or let our partners and recycling facilities handle disposal.
Once we have removed all of the materials that are still useful, any remaining parts and items will be disposed of at the best transition centers in the city. This will reduce the amount of waste generated and will ensure they go to the right places.
Because we are an eco-friendly company, you can expect us not to dump any junk items in landfills or similar areas and spaces.
We want you to feel comfortable and able to talk to us about your cleaning needs. Let's get it done. We will help you with your questions and concerns and focus on getting the clean out done in record time.
How Much Does It Cost To Clean Out An Office?
Everything is subject to change and depends on many factors. It doesn't really matter how difficult or expensive junk removal is; it will all be different.
We will visit you at your office to evaluate the situation and take notes.
Contact us immediately to let us know all details so that we can arrange a visit to you and provide a free estimate once our members have assessed your situation and determined how much work is required.
Contacting us via email or through our contact form is easy. We know that not all office owners or those involved in this process have the ability to give us access.
We need all the information you can give us to provide an accurate estimate or the final price. It is difficult to estimate the amount of work required, the number and type of trucks that will be needed to clean up, as well as many other details.
Dear Junk can help with everything. For more information or details, please contact us.
You don't need to be concerned about the estimated cost. It's completely free and not obligatory. You don't have to feel pressured to hire our team. Contact us anytime to hire our team or to discuss the best way of doing this clean out, and if you just want to wait or maybe go over other options, feel free to do so, as you are welcome to come back to our members and professionals whenever you want.
You can call us back to arrange an appointment if you are not able to make it right away. If you insist on getting a quote based on what you provide, it may not be accurate since it is different to look at pictures and take notes of details. It can also change depending on how much work is involved and other factors we take into consideration when determining a price, but we can do our best to provide quotes like this.
Here is a list of our services you can get at Dear Junk:
---
Dear Junk is the top company in Florida that offers the best residential and commercial junk removal services. Here's our additional services:
---